June 2022

| Mon | Tue | Wed | Thu | Fri | Sat | Sun |
| --- | --- | --- | --- | --- | --- | --- |
| | | 1 | 2 | 3 | 4 | 5 |
| 6 | 7 | 8 | 9 | 10 | 11 | 12 |
| 13 | 14 | 15 | 16 | 17 | 18 | 19 |
| 20 | 21 | 22 | 23 | 24 | 25 | 26 |
| 27 | 28 | 29 | 30 | | | |
July 2022

| Mon | Tue | Wed | Thu | Fri | Sat | Sun |
| --- | --- | --- | --- | --- | --- | --- |
| | | | | 1 | 2 | 3 |
| 4 | 5 | 6 | 7 | 8 | 9 | 10 |
| 11 | 12 | 13 | 14 | 15 | 16 | 17 |
| 18 | 19 | 20 | 21 | 22 | 23 | 24 |
| 25 | 26 | 27 | 28 | 29 | 30 | 31 |
| | | | | | | |
August 2022

| Mon | Tue | Wed | Thu | Fri | Sat | Sun |
| --- | --- | --- | --- | --- | --- | --- |
| 1 | 2 | 3 | 4 | 5 | 6 | 7 |
| 8 | 9 | 10 | 11 | 12 | 13 | 14 |
| 15 | 16 | 17 | 18 | 19 | 20 | 21 |
| 22 | 23 | 24 | 25 | 26 | 27 | 28 |
| 29 | 30 | 31 | | | | |
September 2022

| Mon | Tue | Wed | Thu | Fri | Sat | Sun |
| --- | --- | --- | --- | --- | --- | --- |
| | | | 1 | 2 | 3 | 4 |
| 5 | 6 | 7 | 8 | 9 | 10 | 11 |
| 12 | 13 | 14 | 15 | 16 | 17 | 18 |
| 19 | 20 | 21 | 22 | 23 | 24 | 25 |
| 26 | 27 | 28 | 29 | 30 | | |
October 2022

| Mon | Tue | Wed | Thu | Fri | Sat | Sun |
| --- | --- | --- | --- | --- | --- | --- |
| | | | | | 1 | 2 |
| 3 | 4 | 5 | 6 | 7 | 8 | 9 |
| 10 | 11 | 12 | 13 | 14 | 15 | 16 |
| 17 | 18 | 19 | 20 | 21 | 22 | 23 |
| 24 | 25 | 26 | 27 | 28 | 29 | 30 |
| 31 | | | | | | |
November 2022

| Mon | Tue | Wed | Thu | Fri | Sat | Sun |
| --- | --- | --- | --- | --- | --- | --- |
| | 1 | 2 | 3 | 4 | 5 | 6 |
| 7 | 8 | 9 | 10 | 11 | 12 | 13 |
| 14 | 15 | 16 | 17 | 18 | 19 | 20 |
| 21 | 22 | 23 | 24 | 25 | 26 | 27 |
| 28 | 29 | 30 | | | | |
December 2022

| Mon | Tue | Wed | Thu | Fri | Sat | Sun |
| --- | --- | --- | --- | --- | --- | --- |
| | | | 1 | 2 | 3 | 4 |
| 5 | 6 | 7 | 8 | 9 | 10 | 11 |
| 12 | 13 | 14 | 15 | 16 | 17 | 18 |
| 19 | 20 | 21 | 22 | 23 | 24 | 25 |
| 26 | 27 | 28 | 29 | 30 | 31 | |
Future dates will be made available shortly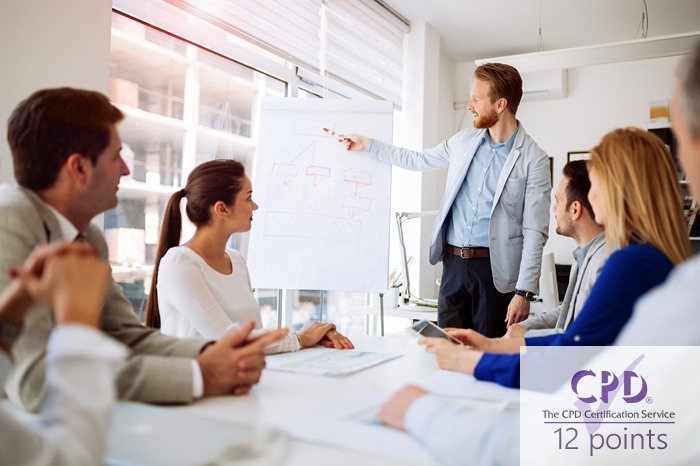 Teach the Teacher / Train the Trainer course for doctors, nurses and other healthcare professionals (2 days)
The UK's most popular medical teaching course
Recognised for portfolio and CCT purposes
Two-day interactive course.
Accredited for 12 CPD points
Max 1:12 trainer to participants ratio
Key evidence-based theories of education
Plenty of practice and feedback with videoing
Covers all aspects of teaching
Deals with 1-2-1, small group, large group and online teaching
Comprehensive handout
Only £399.00
10% discount if you book 2 places on this course
or if you book another personal development/interview course at the same time.
Recognised for CCT and portfolio purposes
Availability
Places available
Course is full
Our Teach the Teacher / Train the Trainer courses for doctors, nurses and other healthcare professionals are currently scheduled for the following dates:
Virtual course
Our virtual courses are run on the Zoom platform with a reduced number of participants in order to ensure a better experience. Instructions to join the Zoom meeting are typically sent a couple of days prior to the course.
Pre-course work
There is no pre-course work required.
Overview
By attending this Teach the Teachers course for doctors, you will gain confidence, develop strong presentation and teaching skills, be able to deliver 1-2-1 and group training, facilitate group teaching and give effective feedback.
During the Teach the Teachers / Train the trainers course of the you will learn:
The key elements of adult education theory
How to develop and write structured teaching objectives
How to adapt your teaching to the different learning styles
How to use different teaching styles and techniques effectively in your medical teaching courses
How to deal with both small and large group teaching
How to set up and deliver effective teaching sessions
How to coach others in a one-to-one scenario
How to give effective feedback
How to deal with difficult students
During the Teach the Teacher / Train the Trainer course each candidate will complete a learning styles questionnaire which will help identify their individual learning style and how they can use this knowledge to enhance their own medical teaching courses. Participants will have many opportunities to practise their presentation skills, one-to-one coaching and feedback provision throughout the various activities taking place at the course. By the end of the Teach the Teacher course, all attendees will fully understand how to plan, design, structure, and deliver a teaching session using a variety of teaching formats and methods.
Our medical teaching course (Teach the Teacher / Train the Trainer) is suitable for all grades of doctors (FY, CT, ST, SpR, SAS, middle grade doctors and consultants) and dentists who want to optimise their approach to the training and education of others around them.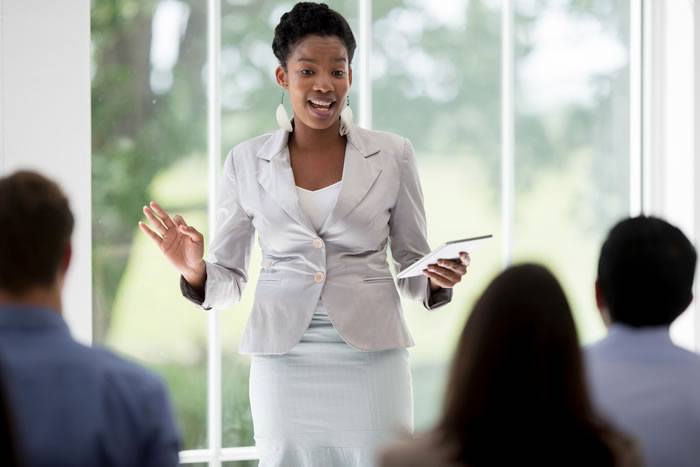 Structure
Day One
09:30
INTRODUCTION (Plenary)
An opportunity for candidates to introduce themselves and discuss their objectives for the course based on past personal experience. A chance to create psychological safety and discuss the use of energisers in training.
10:15
WHAT IS TRAINING & HOW DO WE LEARN (Plenary + Individual/Group exercises)
Discover the principles of adult education and the Kolb learning cycle.
Learn about the different learning styles (Honey & Mumford model) and complete a learning styles questionnaire to discover your own. Discuss how your own style influences your teaching style.
Discuss the implications of the different learning styles on the trainee and how this affects behaviour and perception. Learn about the Friend's fallacy.
Discover Knowles' 4 principles of andragogy and what differentiates a good from a bad teaching experience. Learn about the implications of the curse of knowledge and the law of attraction.
Debate the implications for the trainer on how to motivate, gain buy-in, and set up a teaching session in order to provide the best opportunity to learn.
Discuss the use of visuals, do's and don'ts of flipchart, slides, props and handouts.
11:30
STRUCTURING A TEACHING SESSION OR PRESENTATION (Plenary + small group exercises)
Discover the importance of the Primacy and Recency effect, use of stories and repetition in recall and how to create memorable teaching sessions using the power of Pattern Interrupts.
Learn how to effectively use a YES set to inspire interaction and create engagement.
Discover McCarthy's 4 Mat system, the INTRO and EDIT models and apply this by creating your own engaging teaching session.
Use the rule of three to create memorable teaching.
14:00
TIPS & TOOLS TO MAKE YOUR TEACHING MORE EFFECTIVE (Plenary + Small Group)
Discover how selective attention can affect your trainees, discuss what you can do to minimise its effects and how you can use it to your advantage.
Learn about the concept of Gamification and how this can be used in your teaching. Experience and know how to use online software to aid your teaching in this area.
Debate Edgar Dale's Cone of Learning and understand its significance on your teaching.
Understand how to question effectively in order to maximise your chances of gaining positive engagement. Discuss the pitfalls of pouncing or using the Creeping poison method.
15:15
BUILDING CONFIDENCE (Small Group)
Develop some pragmatic strategies for building your confidence.
Take part in an exercise looking at what can go wrong and develop strategies to help including understanding and using E + R = O.
Understand and practise using the ACE model for dealing with difficult people and questions.
15:45
TEACHING A PRACTICAL SKILL (Small Group)
In small groups, practise the planning, structuring and delivery of a practical skills training session. Practise how to energise a group.
Learn, discuss and practise the effectiveness of the INTRO, 4 Mat and EDIT systems. Practice and use Stories, Quizzes, Yes Sets, Rules of 3 and ACE.
16:30
DEBRIEFING (Plenary)
16:45
HOMEWORK IN PREPARATION FOR DAY 2
Based on the techniques acquired during the day, prepare a short presentation for the following day on a topic of your choice, using a relevant medium.
Day Two
10:00
DEALING WITH DIFFICULT PEOPLE (Plenary)
Learn how to handle different personalities in a group and acquire greater confidence in dealing with difficult situations/delegates.
10:30
THE MEHRABIAN MODEL - MAKING AN IMPACT (Small group)
In small groups, discuss the Mehrabian model and the importance of words, tone and body language.
Learn and practise various methods to increase the impact of your teaching in terms of words, tone, vidual aids and body language.
10:45
TEACHING SKILLS PRACTICE (Small group, with video recording)
Give the teaching session that you prepared the previous day, discuss effectiveness as a group, discuss how to improve delivery, visuals and "owning the stage". Each teaching session is video recorded to ensure full learning experience.
Learn how to feedback on others, practising skills acquired in the session.
13:15
TEACHING SKILLS PRACTICE (Small group, with video recording)
Continuation of the pre-lunch session.
15:15
GIVING FEEDBACK(Small group)
Learn about the BOOST best practice feedback model.
Use EENC to give effective motivational and constructive feedback to one of your colleagues.
16:00
CONCLUSION, DEBRIEF, Q&A
With thousands of candidates attending our courses every year,
ISC Medical is a leading provider of personal development courses
Why ISC Medical's Teach the Teacher / Train the trainer Course?
A Teach the Teacher course specifically focussed for doctors
Our courses are written by experienced and qualified clinicians, as well as expert and accredited corporate trainers. They are fully tailored to your needs as a clinician and a trainer and incorporate the latest teaching techniques.
Workshops in small groups. Plenty of practice
Our courses are run in small groups. The small number of participants will allow you plenty of opportunity to practise during the day. You will also have personal access to the trainers to discuss any issues or questions you may have throughout the course, during all the breaks and at the end of the course day.
Excellent feedback and recommendation rate
The feedback that our Teach the Teacher courses get is excellent. In fact, nearly all candidates say that they would recommend our Teach the Teacher /Train the Trainer course to their friends and colleagues.
We are one of the most experienced providers of Teach the Teacher courses
Our Teach the Teacher course is a popular medical teaching course for doctors. Indeed we train over 1000 doctors per year. Our reputation for excellence and experience both in the medical interview field and in the personal development field is unsurpassed. We run many Teach the Teacher courses every year, and so we know exactly what you need from a medical teaching course.
Excellent value for money
ISC Medical's Teach the Teacher course costs only £399, which makes it one of the most affordable courses in the UK. Don't pay over the odds. Trust the experts. We know that money is tight and we have therefore ensured that our prices reflect current economic conditions.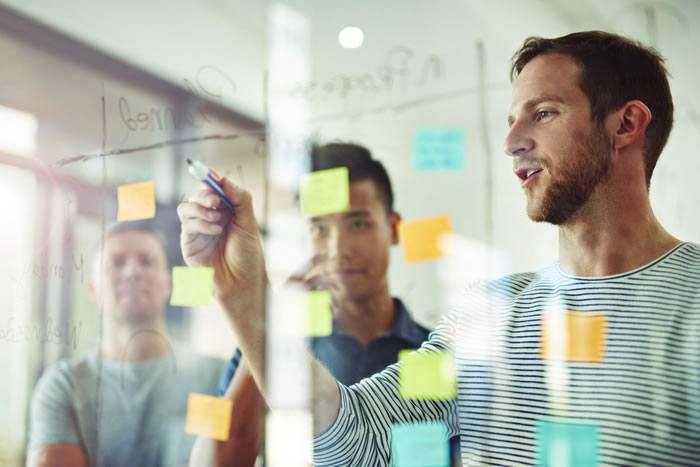 This Teach the Teacher / Train the Trainer course is attended by over 1000 doctors every year.
What Our Clients Say
ISC Medical's medical teaching course is one of the longest established, most popular and highest quality Teach the Teacher / Train the Trainer courses for doctors in the UK. But don't take our word for it! Read the feedback that our candidates have given over the past few years.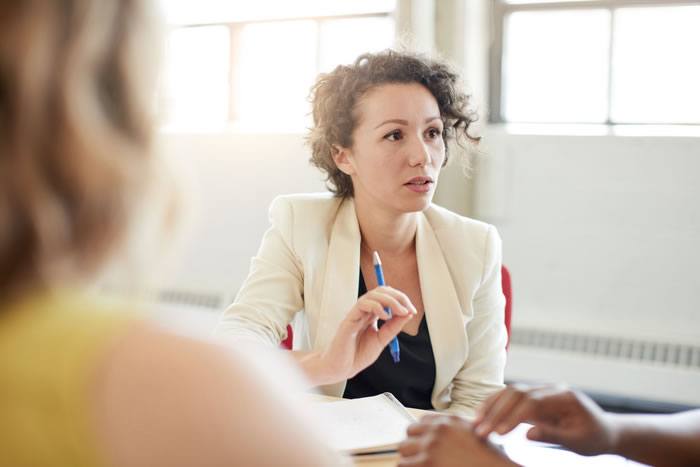 "One of the best courses I've been on. Left it buzzing full of ideas and with a new confidence I was lacking. Wish I'd known everything sooner! Thanks so much."
"A very well organised and run course full of content. Both trainers were fantastic. Very helpful, energetic, enthusiatic and very friendly. They made this one of the best courses I have been to. Always opened to suggestions and very knowledgeable."
"I learnt a huge amount from the course. I like how the course has been set up so that attendees also learn a lot from each other. I liked that teaching was flexible in that it could be directed towards personal objectives. "
"I thoroughly enjoyed your teach the teachers course. It was one of the most engaging courses I've been to. Today I gave a presentation to some junior doctors and I'm sure you'd be happy to know that I used INTRO, pattern interrupt, videos and a whole range of techniques that I got directly from your course! So for that I would like to say thank you."
"One of the best courses I have attended! It has provided me with skills I can use not just within my medical career. The format of the course was excellent - I was engaged throughout, really enjoyed the different exercises, a lot of which emphasised the topics we were learning about and it didn't feel rushed or too drawn out. Both Rachel and Sarah were fantastic trainers and I can't speak more highly of them. They were warm and very welcoming and put so much enthusiasm and passion into both days. I learnt so much from them and will definitely be applying what I have learnt to my future teaching sessions."
"I really enjoyed the structured teaching, practical tips and examples. I have learnt so much and can easily apply it to make presentations outstanding from now on. I thought Rachel and Mark were very skilled and helpful facilitators with great energy and a fountain of knowledge!"
"Organised well. Attention to role play activities and presenting skills was very well thought. I really liked the dedicated time for teaching how to give feedback .. as it is what lasts with people/trainees for much much longer then any other form of education."
One of the top Teach the Teacher / Train the Trainer courses for doctors in the UK
Approved for portfolio and for CCT purposes