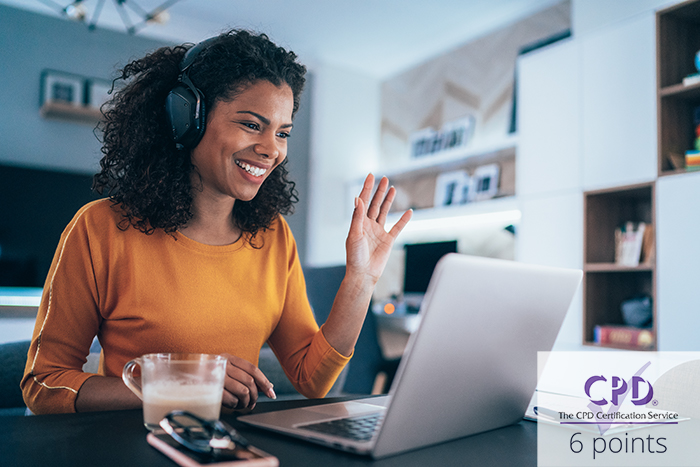 Online Public Speaking & Presentation Skills Course for Doctors, Nurses & Healthcare Professionals
Online / E-learning public speaking and advanced presentation skills course catering to healthcare professionals, doctors and nurses (including access to 16 online modules plus a live webinar).
This course is full of practical approaches which give you the tools and techniques to improve your confidence in public speaking.

Strengthen your presentation skills and your confidence in facing various group sizes.

90 days' access to the online modules.

Access to this e-learning module also includes a two-hour online live and interactive webinar (8 candidates maximum).

Only £165.00. 6 CPD points.
Booking form
This booking form is for 90 days' access to all online modules AND a two-hour online LIVE and INTERACTIVE webinar. To book your webinar slot now, select the date/time below. If you prefer to book later, select the option "I will book my two-hour webinar later" and we will be in touch.

In addition to the online material, I would like to book onto the following two-hour webinar session:
Public Speaking & Advanced Presentation Skills E-Learning Course Overview
ISC Medical's online public speaking and advanced presentation skills course will help you develop strong presentational skills. It will unlock your potential as a confident, relaxed and engaging public speaker and presenter to groups of all sizes. Through the online modules and the two-hour webinar that goes with them, you will learn how to:
Project your voice and optimise its potential as a communication tool

Develop and write structured and engaging presentations

Adapt your style to your audience

Use any nervous energy to your advantage

Engage your audience

Handle questions confidently

Speak with confidence in large presentations and intimidating meetings

Use props and images to create more interesting speeches

Deal with difficult audiences

Develop a positive attitude to public speaking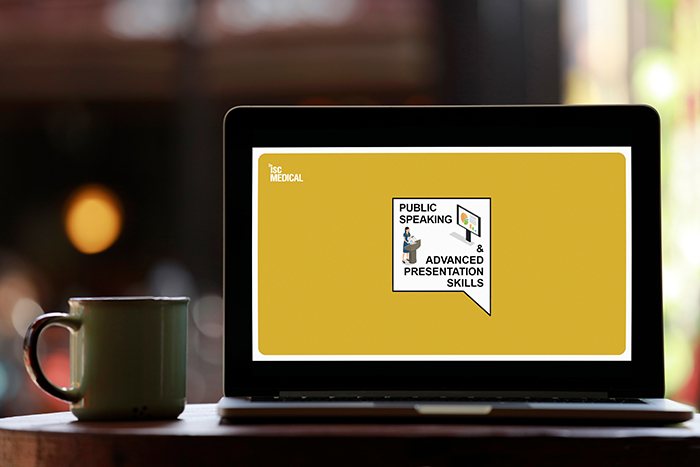 Public Speaking & Advanced Presentation Skills E-Learning Course Structure
The online public speaking and advanced presentation skills course consists of sixteen computer-based modules, plus a two-hour online webinar.

MODULE 1 - Introduction and Overview
MODULE 2 - What makes a great presenter
MODULE 3 - The 6 steps to preparing a presentation
MODULE 4 - Defining your purpose
MODULE 5 - Connecting with your audience
MODULE 6 - Audience behaviours
MODULE 7 - A toolkit for developing and selecting ideas
MODULE 8 - Designing the structure
MODULE 9 - Handling questions
MODULE 10 - Building confidence
MODULE 11 - Maximising your ability to communicate
MODULE 12 - Using visual aids
MODULE 13 - Effective rehearsal and using notes
MODULE 14 - When things go wrong
MODULE 15 - THE TWO-HOUR LIVE WEBINAR
MODULE 16 - Additional resources
THE TWO-HOUR LIVE WEBINAR
During the webinar, you will get the chance to discuss all the topics you studied during the online modules and to practise some techniques too. After attending the webinar, you will receive your certificate for 6 CPD points.

Why Choose This Public Speaking & Advanced Presentation Skills Course??
Fully up-to-date and evidence-based
All the techniques used in the course are well tried and tested and many are taught at acting and performance schools.
A course written and delivered by experts
The content has been created and is delivered by experts in communication, often with a background in acting and with years of experience of working with healthcare professionals.
We make complex issues easy to understand
All participants appreciate our ability to make dry, complex and opaque topics sound interesting and lively. We know what you need and how to approach it. Our Public Speaking and Advanced Presentation Skills course for doctors contains a mix of plenary sessions and plenty of practical exercises to ensure that you can approach the relevant concepts from both a theoretical and practical angle, thereby optimising your learning experience.
The small-group live webinar makes all the difference
As well as all the online material , you have the opportunity to consolidate your learning through a live online webinar during which you can talk directly to one of our trainers and consolidate your learning further. The webinar acts as a validation tool, making it possible for us to offer you the full 6 CPD points certificate.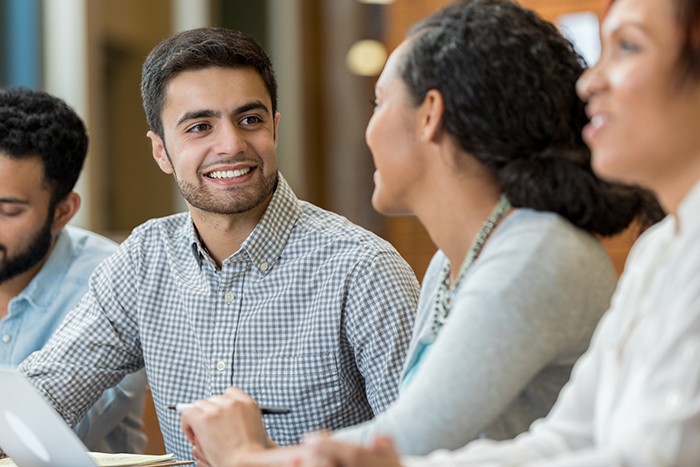 What Our Clients Say
Over the years, ISC Medical has developed a strong reputation for the quality, reliability, consistency and relevance of its courses. We achieve that by listening carefully to the feedback received from each candidate and ensuring that our courses are totally tailored to everyone's needs. Here are examples of feedback received on past courses:
"If you have any fears of speaking in public, this course will cure you! It has taught me valuable techniques which I now use all year round to present confidently in meetings and conferences."
"This course was run in my trust back in May, and I truly found it invaluable. I have gone from being the guy at the back of the room, or the one quietly going to his slides when presenting, to a much more animated and interesting presented who grabs attention."
"Simple but effective techniques that make all the difference. Really fascinating to see how we doctors can learn a lot from actors to project ourselves and gain confidence without having to constantly worry about being judged. Thank you for such a confident builder."
"As an anaesthetist, people always tell me that I look quiet. This course literally changed my life! I can't say I have become the life and soul of my department but I have gained respect with my new approach to public speaking. I look and sound much more confident. Thank you."
"Even consultants can learn a lot from this course. I am the living proof of it! Thanks for helping me reinvigorate my presentations. Your input was miraculous!"