December 2023

| Mon | Tue | Wed | Thu | Fri | Sat | Sun |
| --- | --- | --- | --- | --- | --- | --- |
| | | | | 1 | 2 | 3 |
| 4 | 5 | 6 | 7 | 8 | 9 | 10 |
| 11 | 12 | 13 | 14 | 15 | 16 | 17 |
| 18 | 19 | 20 | 21 | 22 | 23 | 24 |
| 25 | 26 | 27 | 28 | 29 | 30 | 31 |
| | | | | | | |
January 2024

| Mon | Tue | Wed | Thu | Fri | Sat | Sun |
| --- | --- | --- | --- | --- | --- | --- |
| 1 | 2 | 3 | 4 | 5 | 6 | 7 |
| 8 | 9 | 10 | 11 | 12 | 13 | 14 |
| 15 | 16 | 17 | 18 | 19 | 20 | 21 |
| 22 | 23 | 24 | 25 | 26 | 27 | 28 |
| 29 | 30 | 31 | | | | |
February 2024

| Mon | Tue | Wed | Thu | Fri | Sat | Sun |
| --- | --- | --- | --- | --- | --- | --- |
| | | | 1 | 2 | 3 | 4 |
| 5 | 6 | 7 | 8 | 9 | 10 | 11 |
| 12 | 13 | 14 | 15 | 16 | 17 | 18 |
| 19 | 20 | 21 | 22 | 23 | 24 | 25 |
| 26 | 27 | 28 | 29 | | | |
March 2024

| Mon | Tue | Wed | Thu | Fri | Sat | Sun |
| --- | --- | --- | --- | --- | --- | --- |
| | | | | 1 | 2 | 3 |
| 4 | 5 | 6 | 7 | 8 | 9 | 10 |
| 11 | 12 | 13 | 14 | 15 | 16 | 17 |
| 18 | 19 | 20 | 21 | 22 | 23 | 24 |
| 25 | 26 | 27 | 28 | 29 | 30 | 31 |
| | | | | | | |
April 2024

| Mon | Tue | Wed | Thu | Fri | Sat | Sun |
| --- | --- | --- | --- | --- | --- | --- |
| 1 | 2 | 3 | 4 | 5 | 6 | 7 |
| 8 | 9 | 10 | 11 | 12 | 13 | 14 |
| 15 | 16 | 17 | 18 | 19 | 20 | 21 |
| 22 | 23 | 24 | 25 | 26 | 27 | 28 |
| 29 | 30 | | | | | |
May 2024

| Mon | Tue | Wed | Thu | Fri | Sat | Sun |
| --- | --- | --- | --- | --- | --- | --- |
| | | 1 | 2 | 3 | 4 | 5 |
| 6 | 7 | 8 | 9 | 10 | 11 | 12 |
| 13 | 14 | 15 | 16 | 17 | 18 | 19 |
| 20 | 21 | 22 | 23 | 24 | 25 | 26 |
| 27 | 28 | 29 | 30 | 31 | | |
June 2024

| Mon | Tue | Wed | Thu | Fri | Sat | Sun |
| --- | --- | --- | --- | --- | --- | --- |
| | | | | | 1 | 2 |
| 3 | 4 | 5 | 6 | 7 | 8 | 9 |
| 10 | 11 | 12 | 13 | 14 | 15 | 16 |
| 17 | 18 | 19 | 20 | 21 | 22 | 23 |
| 24 | 25 | 26 | 27 | 28 | 29 | 30 |
| | | | | | | |
Future dates will be made available shortly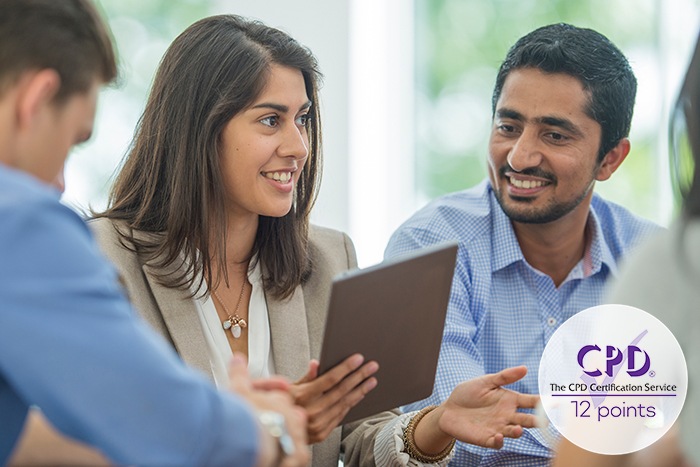 Medical Leadership & Management Course for NHS Doctors, Nurses & Healthcare Professionals
A two-day medical leadership & management course for NHS doctors, nurses and other healthcare professionals, specifically designed around the NHS Healthcare Leadership Model.
This course is available online via Zoom.

Maximum 15 participants per course.

CPD accredited - 12 CPD points.

The course covers all essential aspects of medical leadership and management for NHS doctors, nurses and healthcare professionals.

Good mix of workshops, group exercises, role play and interactive presentations.

Only £359
10% discount if you book 2 places on this course
or if you book another personal development/interview course at the same time.
Recognised for CCT and portfolio purposes
Availability
Places available
Course is full
Our leadership and management courses for doctors, nurses and other healthcare professionals take place on Zoom. Courses are currently planned for the following dates:
Virtual course venue
Our virtual courses are run on the Zoom platform with a reduced number of participants in order to ensure a better experience. Instructions to join the Zoom meeting are typically sent a couple of days prior to the course.
Times
09:30 - Start of the course
16:30 - End of the course on Day 1. On Day 2, the course typically ends around 16:00.
Pre-course work
There is no pre-course work required.
Medical Leadership & Management Course Overview
Our medical management and leadership course is designed to equip NHS doctors and healthcare professionals with important skills and attributes which are relevant to all aspects of their work. The course covers a wide range of skills and knowledge, including:
Understanding the leadership style of the NHS
Understanding your own leadership style
Emotional Intelligence
Managing teams
Inspiring people
Managing and leading others
Mentoring and coaching
Motivating others
Our medical management and leadership course is suitable for doctors at all grades, as well as managers, nurses and other healthcare professionals. During the course of those extremely informative and interactive two days, you will discover and practise world-leading leadership and management techniques.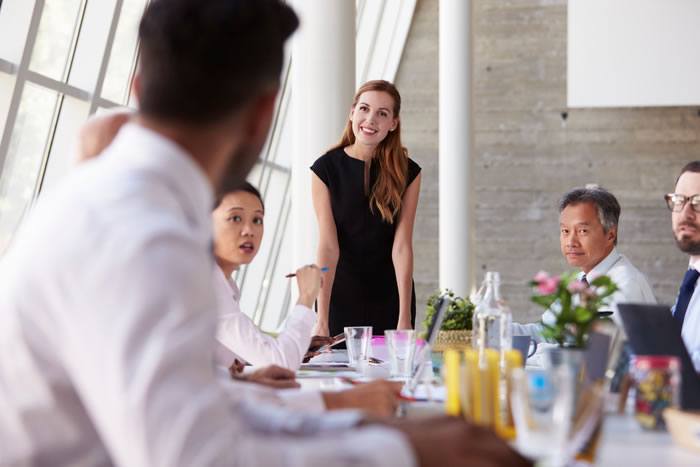 Structure of the NHS Leadership and Management course
Day One
09:30
INTRODUCTION (Plenary)
An opportunity for candidates to introduce themselves and discuss their objectives for the course based on past personal experience. A chance to create psychological safety and discuss the use of energisers in training.
10:00
The difference between leadership and management
Contrast leadership and management by analysing some of the most prominent management and leadership models such as Kolter, Kouzes & Posner, and Blanchard.
11:00
Understanding the NHS leadership style
Learn about the new NHS Leadership Model (replacing the NHS Medical Leadership Competency Framework - MLCF) which identifies the key competencies for leadership within the NHS.
12:00
Understanding your own leadership style
Complete a questionnaire to identify your own preferred leadership style.
Discuss how your style interacts / interferes with other styles.
Discuss the pros and cons of various styles of leadership.
14:00
Self-leadership and management - Emotional intelligence
Discover Daniel Goleman's work on emotional intelligence and the concept of emotional quotient (EQ).
Discuss the impact of understanding your own emotional triggers, the impact this has on others, and the impact other people's emotional intelligence has on you, as leader and manager.
14:45
Leading teams
Consider various models of team leadership.
Complete a practical exercise to demonstrate the "do"s and "don't"s of team leadership and management.
Complete a team playing questionnaire (the Belbin test - often used by NHS trusts as part of the recruitment process) to identify your own role within teams.
Discuss how your own role impacts on you and others.
16:20
Summary of Day 1 and setup of Action Learning Sets for Day 2
Day Two
09:45
Inspirational leadership
Introduction to the concept of inspirational leadership as defined by Kouzes and Posner.
Determine what you currently do or could do to become an inspirational leader.
11:00
Action Learning Sets - Finding real solutions to real challenges
Discuss and create solutions to real life challenges by you and your colleagues.
12:00
Leading and managing individuals - Flexible leadership
Introduction to the concept of flexible leadership using the Skill/Will matrix which identifies when to train, coach, mentor or delegate to team members based on their abilities to complete a specific task.
Learn how to identify underperformance in others and doctors in difficulty.
Learn how to deal with doctors in difficulty in accordance with GMC recommendations.
14:00
Leading and managing individuals - Mentoring and coaching
Learn and practise essential skills in leading and managing individuals with a particular emphasis on mentoring and coaching using the GROW model.
Learn about Dilt's logical levels (Iceberg) model and learn how to use it as a diagnostic tool for developing others and yourself.
15:50
Action plans & summary
Why Come To ISC Medical's Leadership & Management Course For Doctors, Nurses and other Healthcare Professionals?
Small group of only 15 candidates
In order to maintain the high quality of our courses, we accept only 15 candidates on our NHS management and leadership course. This enables interesting discussions to take place between candidates from a variety of backgrounds and specialities and allows each candidate to enquire and contribute on topics that interest them personally.
Fully up-to-date and competency-based
The course is based on the NHS's new Healthcare Leadership Model and uses evidence-based management and leadership techniques. You can therefore be fully reassured that it will address your management and leadership needs in the most relevant manner.
A management & leadership course written and delivered by experts
The course content, material and delivery is assured by experienced trainers in both management and leadership, providing candidates with the widest possible range of training opportunities mixing a corporate business approach with a strong clinical relevance.
We make complex issues easy to understand
All participants appreciate our ability to make such dry, complex and opaque topics as leadership and management sound interesting and lively. We know what you need and how to approach it. Our leadership and management course for doctors contains a mix of plenary sessions and small group discussions and exercises to ensure that you can approach the concepts of management and leadership from both a theoretical and a practical angle, thereby optimising your learning experience.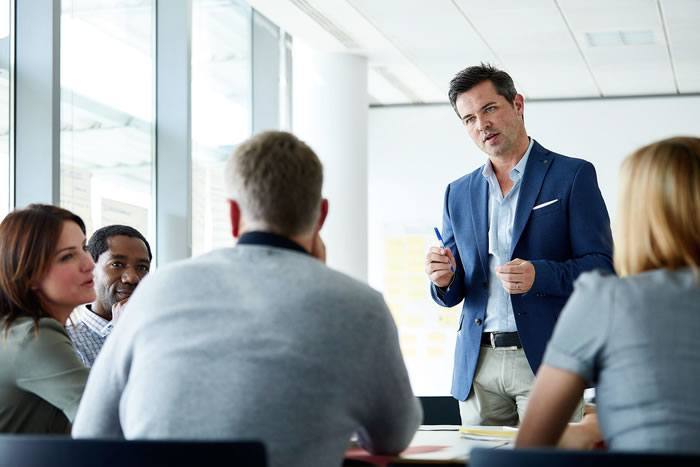 What Our Clients Say
ISC Medical's leadership and management course for doctors has built a strong reputation for the quality of its courses and the personal attention that it provides to its client. Here is some of the feedback we obtained for past courses, both recent and older so that you can see the consistency of quality in our courses.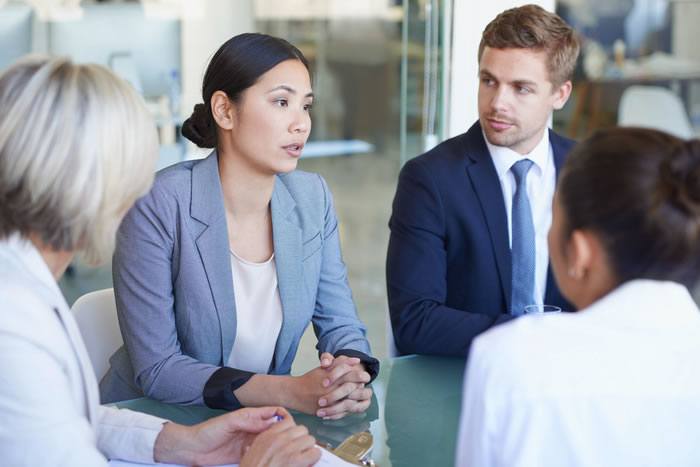 "The small number of candidates in the group really made the course. The handbook is an excellent resource to support the content. The flipchart and pen worked so much better than endless PowerPoint presentations- very refreshing. This allowed all of the work to be displayed around to be reflected upon and consolidated over the course of two days. The delivery of the sessions (including "teaching", videos, physical activities, quiet questionnaire completion, partner work) allowed a very very fulfilling and enriching experience of what could have been a dry, uninteresting two days of topics. I left with a real sense of enthusiasm for a topic which I had previously not entirely understood or appreciated. I look forward to observing L&M in my workplace and working out how I may use my newfound knowledge. Dave, our trainer, was an engaging and inspiring trainer who had us "eating out of the palm of his hand". His energy and enthusiasm was infectious and I couldn't have asked for a better trainer. He judged the pace and delivery just right. He should be considered a real credit to ISC medical. Brilliant course"
"The topics covered were really helpful. I now have a better understanding about the concepts of leadership and managements. We also covered a few topics not included and those were very helpful - performance management etc. The topics covered were so useful and very interesting. I can see myself definitely using these techniques and methods in the near future. Very easy to put into practice. Dave was fantastic. He was very enthusiastic and this definitely came across. He was willing to accommodate us in discussing additional topics which were invaluable (performance management) and I was fortunate enough to be coached by him (a real treat). In addition it was good to see him put what he preached into practice when having to deal with a particularly challenging individual in the group - most impressive. Wonderful course, has opened new interests for me (especially on the topic of emotional intelligence) and I look forward to that. Thank you"
"Well structured, informative handbook, good variety of teaching methods used to keep interest up. Excellent trainer, facilitated the session well and made many really interesting and thought provoking points. Really excellent course I would recommend to fellow peers."
"The course was interactive, the group of participants fully engaged, the learning objectives were accomplished, the training materials supported the training. Mark is a very good trainer, very knowledgeable and with high standard of teaching skills. He is enthusiastic, with professional demeanor, actively invited questions. The course fully met my expectations."
"I liked the fact that the course was very interactive. The contents covered were very relevant and directly applicable to my day to day work. I liked the fact that the course was not a repetition of the King's Fund Management for SpRs course. The content covered was highly relevant and immediately applicable to day to day work unlike any other management courses I have attended. I think Tom is an excellent teacher both in terms of his teaching delivery and modeling. He used the concepts he was explaining to us, with us throughout the course. I never once looked at my watch. The course was very enjoyable and monopolized my attention."
"A brilliant course, packed with information on various leadership and management theories and techniques, which come very handy in the day-to-day NHS. I loved the session on negotiation and the session on the different styles of leadership and team."
"Excellent speaker - very engaging with the whole audience. Made it individualised to the needs of the group. I genuinely can't think of anything that could be improved about this course - I'm doing a university course over 3 months and this course gave me a much better overview than my uni course!"
"Excellent - his time management was superb. I didn't feel bored for a single minute. I like the fact that the learning was through team/group work and unlike other courses, the 'moving up and down the chair' kept it going smoothly and nicely"