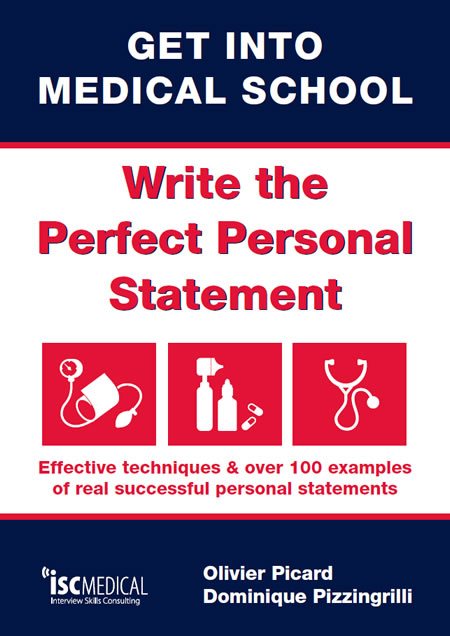 Medical School Personal Statement Book
A unique book full of techniques to help you brainstorm and write an effective UCAS medical school personal statement. The book also contains over 100 real personal statements from successful medical school applicants, both at A level and graduate entry. The book also offers critiques of personal statements and covers all medical schools including Cambridge and Oxford.
Overview
Get into Medical School. Write the Perfect Personal Statement. (UCAS Medicine). Effective techniques & over 100 examples of real successful personal statements.
Are you confused about how to start writing a personal statement for your UCAS medical school application?
Are you struggling to sell yourself?
Do you have difficulty describing why your academic achievements and personal experiences warrant you a place at medical school?
Written by experts in communication and medical recruitment, this book contains all the information you will need to write a powerful and memorable personal statement and maximise your chances of getting an interview for medical school. This book explains:
What medical school admissions tutors want.
How to plan and write your personal statement.
How to structure it and write with impact.
How to impress admissions tutors.
This book contains examples of over 100 real life successful personal statements from medical school applicants, with critiques to highlight particular strengths and weaknesses and details of medical schools that offered interviews to each candidate. Clearly laid out and written in an informal and engaging style, this book is an essential read for A level, graduate entrants and Oxbridge medical school applicants, as well as a useful reference guide to school careers advisers.
Product Details
Authors: Olivier Picard, Dominique Pizzingrilli.
ISBN: 978-1905812-10-3