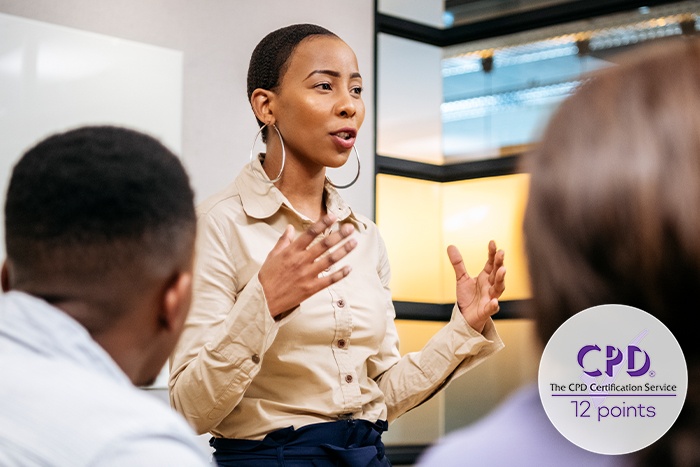 Teach the Teacher Course for Doctors, Nurses and Healthcare Professionals
A teach the teacher course designed to help you gain confidence, develop strong presentation and teaching skills, deliver 1-to-1 and group training, facilitate group teaching and give effective feedback. A comprehensive course covering:
The key elements of adult education theory
How to set up and deliver interesting and effective teaching sessions
How to develop and write structured teaching objectives
How to use different teaching styles and adapt to different learning styles
How to deal with 1-to-1, small group and large group teaching
How to coach others and give effective feedback
How to deal with difficult candidates
Available as a two-day live online course or as E-learning modules with a live webinar format. Both grant you 12 CPD points. Our teach the teacher course is recognised for portfolio and CCT purposes.
Two different formats - same teach the teacher course

A two-day interactive course, featuring a mix of workshops, role play, group exercises, and interactive sessions. During the course, candidates will develop knowledge and understanding of a wide range of teaching theories and techniques, and have the opportunity to practise their presentation skills, one-to-one coaching and feedback skills.
A good option for candidates who enjoy fast-paced learning, asking questions on the spot and active participation.
Runs virtually on Zoom (max 12 participants).

Counts for 3 points on CST application form and 1 point on IMT application form.

The E-learning version of our two-day live course, consisting of 18 comprehensive modules featuring thought-provoking videos and inspiring talks by experts, enlightening personality questionnaires and exercises.
Includes a two-hour live webinar with one of our trainers to discuss topics, ask questions and make the material come to life.
Learn at your own pace with our 90-day subscription package. You will receive the same certificate as for the two-day live course.

Counts for 3 points on CST application form and 1 point on IMT application form.