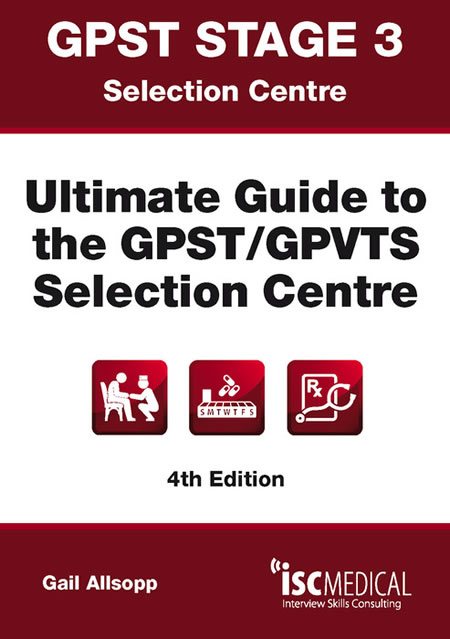 Ref GPST3-GUI-23-3: Ultimate Guide to the GPST / GPVTS Selection Centre (Stage 3)
A comprehensive guide to the GPST Selection Centre. Comprises 45 role plays in line with the exam's new format (10 minute consultations with patient, relative/carer and colleague) and 30 prioritisation exercises. Comprehensive explanations and techniques to handle all aspects of the selection centre.
Overview
A unique book dealing dealing with all aspects of the Stage 3 of the GPST/GPVTS selection centre in accordance with the new format.
The book is fully up-to-date with the current exam format and contains over 400 pages of information covering 75 practice role plays and prioritisation tasks, tips, and examples that will ensure that optimise your chances of passing the final hurdle of the GPST Stage 3 selection/assessment centre.
Areas Covered
Setup of the Stage 3 selection centre
45 role-plays , including role plays with patients, relatives, carers and colleagues
In-depth techniques to succeed in simulated patient consultations as well as example role plays that you can use to practice with colleagues.
30 prioritisation tasks with full techniques on how to address this difficult station.
Product Details
Author: Gail Allsopp
ISBN: 978-1-905812-23-3
Publication Date: December 2011
Edition: 4th