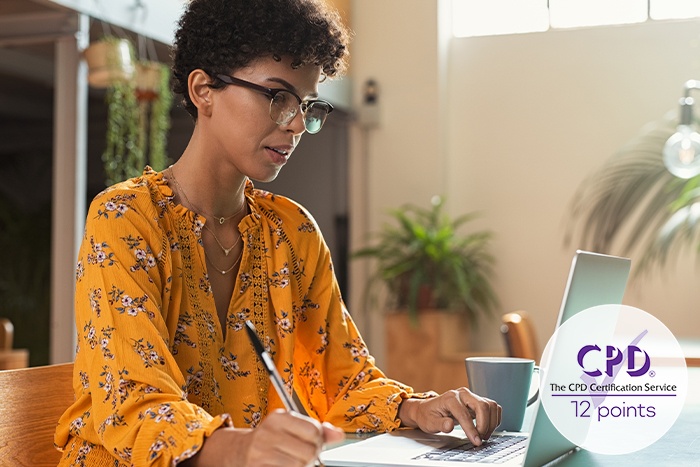 Teach the Teacher Course for Doctors, Nurses and Other Healthcare Professionals (Online)
An online version of our live Teach the Teacher course.

This online course covers all of the essential models and theories of adult teaching.

Fully compliant with portfolio and CCT requirements with 12 CPD points per hour.

Thought-provoking explanatory videos and inspiring talks.

Enlightening personality questionnaires and exercises.

90 days' access to the online teach the teacher modules.

Access also includes a two-hour online live and interactive webinar.
Counts for 3 points on CST application form and 1 point on IMT application form.
Only £259.00. 12 CPD points.
10% discount if you book 2 places on this course
or if you book another personal development/interview course at the same time.
Recognised for CCT and portfolio purposes
Booking form
This booking form is for 90 days' access to all online modules AND a two-hour online LIVE and INTERACTIVE webinar. To book your webinar slot now, select the date/time below. If you prefer to book later, select the option "I will book my two-hour webinar later" and we will be in touch.

In addition to the online material, I would like to book onto the following two-hour webinar session:
Teach the Teacher online course overview
This online Teach the Teacher course is designed to help doctors and other healthcare professionals gain confidence in their teaching and presentation skills. Driven by evidence-based education techniques, it covers a wide range of skills and knowledge, including:
The key elements of adult education theory

How to develop and write structured teaching objectives

How to adapt your teaching to the different learning styles

How to vary the techniques you use in your teaching sessions

How to deal with both small and large group teaching

How to set up and deliver effective teaching sessions

How to ask and respond to questions meaningfully

How to give effective feedback

How to deal with difficult students or candidates
During this online course you will get a chance to complete a questionnaire which will help identify your individual learning style and determine how you can use this knowledge to enhance your own medical teaching courses. You will also have the opportunity to discuss teaching strategies during a two-hour live and interactive webinar which constitutes the final module of this course.

By the end of this teach the teacher course, you will fully understand how to plan, design, structure, and deliver engaging teaching session using a variety of teaching formats and methods. This online course is suitable for doctors at all grades, as well as managers, nurses and other healthcare professionals.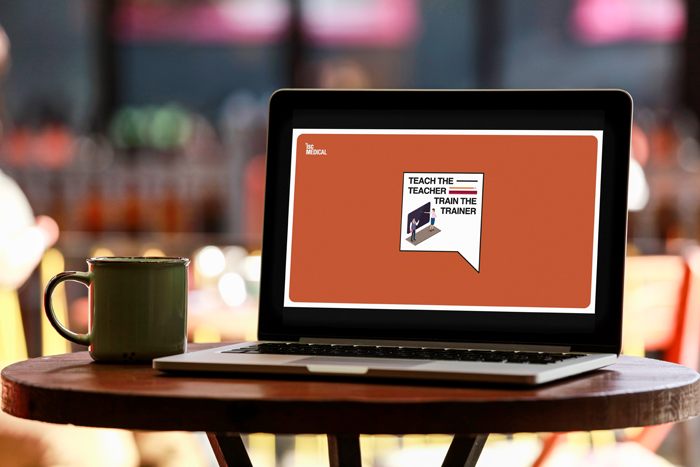 Structure
The online management and leadership course consists of seventeen computer-based modules, plus a two-hour online webinar.

MODULE 1 - INTRODUCTION & OVERVIEW
Discuss the benefits of setting an agenda and course objectives.

MODULE 2 - WHAT MAKES A GREAT TEACHER AND A GREAT LEARNER
Reflect on what makes a great teacher and a great learner. Discover why the body language and behaviour displayed by candidates is not always representative of their mindset and ability/willingness to learn.

MODULE 3 - MORE IDEAS FOR BECOMING A GREAT TEACHER
Discover a range of tools you can use to make your sessions more beneficial.

MODULE 4 - PATTERN INTERRUPTS
Learn about Pattern Interrupts and their ability to draw and maintain candidates' attention and retention abilities.

MODULE 5 - KOLB'S LEARNING CYCLE AND HONEY & MUMFORD'S LEARNING STYLES
Learn about the different types of learning styles and how you can adapt your teaching to make sure that everyone gets what they need from your sessions. As part of this session, you will have the chance to complete a questionnaire to identify your own learning style.

MODULE 6 - TIPS AND TOOLS FOR EFFECTIVE TEACHING
Look at the concept of information retention and how you can structure your sessions to optimise the benefit to your candidates.

MODULE 7 - SELECTIVE ATTENTION
Explore the concept of Selective Attention, a phenomenon whereby, when we focus too much on some aspects we feel are important, we tend to neglect other issues of greater importance.

MODULE 8 - THE 4MAT SYSTEM
Discover the 4MAT system, which allows you to meet the learning styles of your delegates using a simple structure you can incorporate into all your sessions to keep your audience engaged.

MODULE 9 - GAME-BASED LEARNING
Engage with a different type of teaching experience, away from traditional didactic formats. See how you can make your teaching more memorable and enjoyable for your audience.

MODULE 10 - EDGAR DALE'S PYRAMID OF LEARNING
Discover the principles of the pyramid of learning and how you can make your teaching more engaging as a result.

MODULE 11 - ASKING QUESTIONS
Learn how you can ask questions to your audience without making your candidates feel threatened. Determine which questions are actually useful as a teaching mechanism and which are counterproductive.

MODULE 12 - BUILDING CONFIDENCE
Learn how to improve your confidence when presenting and teaching. In this module, we also take a detailed look at the imposter syndrome.

MODULE 13 - DEALING WITH DIFFICULT QUESTIONS
Discuss how you can deal with different types of difficult questions asked by candidates. Practice using the ACE method of dealing with difficult questions with credibility.

MODULE 14 - PRESENTING WITH IMPACT
Discover new ways of improving the impact of your presentation skills, including the work of Dr Mehrabian on the emotional impact we have when we communicate with others.

MODULE 15 - GIVING FEEDBACK
Learn how to use the EENC model for giving effective feedback to candidates.

MODULE 16 - DEALING WITH DIFFICULT PEOPLE
Discuss how to best deal with people who are perceived as difficult. Learn to distinguish between people whose behaviour is affecting others, and people who simply behave in ways you cannot relate to so easily.

MODULE 17 - TWO-HOUR ONLINE LIVE AND INTERACTIVE WEBINAR
The online live and interactive webinar is designed to strengthen your understanding of all the concepts and models discussed in this online course. You will also get a chance to discuss some of the work you prepared during the online modules. At the end of the webinar, you will receive your 12 CPD points/hours for the whole online course. The webinar is conducted on Zoom, an application freely downloadable.

MODULE 18 - FURTHER LEARNING
A selection of additional videos you can watch as additional material, to complement the course content.
Why Choose This Online Course?
Evidence-based and created by experts
This online course uses well-researched and acknowledged models of adult education. It has been written by experienced clinicians and expert corporate trainers to satisfy the specific needs of healthcare professionals.
A practical course
During this course you will gain a lot of ideas to make the way you teach far more engaging and tailored to your audience. The models discussed are easy to grasp and to apply to practical situations.
We make complex issues easy to understand
The online course consists of 17 easily digestible modules, and uses a wide range of media to make your experience more interesting. This makes it easier to understand topics which can otherwise be hard to grasp.
The small-group live webinar makes all the difference
As well as all the online material (videos, reading material, questionnaires, etc), you have the opportunity to consolidate your learning through a live online webinar during which you can talk directly to one of our trainers and consolidate your learning further. The webinar acts as a validation tool, making it possible for us to offer you the full 12 CPD points certificate.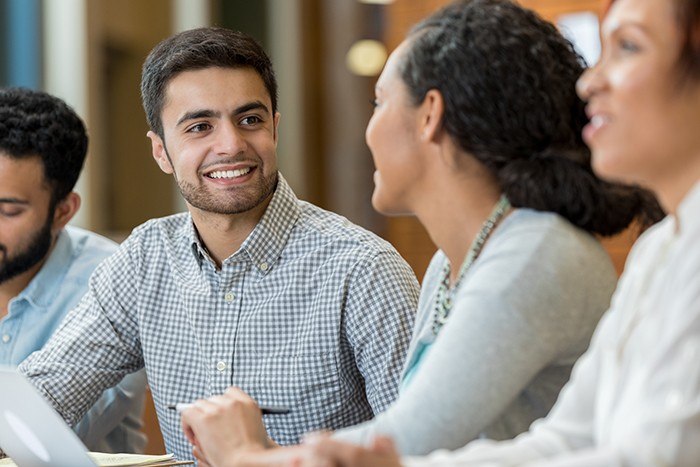 What Our Clients Say
"A very enjoyable course with a good variation of teaching tools and a very friendly trainer."
"This course addresses all the points I was hoping it would. The live webinar was a great idea and helped me consolidate what I learned during the online modules. I liked the fact we were able to present a lesson plan for one of our own teaching sessions too."
"Thank you for helping me develop ways of improving my confidence in standing up in front of an audience. This course is a life saver"
"This online course was a real journey of discovery. I enjoyed the pace very much, and appreciated sharing my thoughts with Rachel and other medics during the webinar. "
"A really good course covering a huge range of topics. Loved the videos and really enjoyed the live session too."
"Very good course. I am looking forward to trying out the online leadership course next. "