December 2023

| Mon | Tue | Wed | Thu | Fri | Sat | Sun |
| --- | --- | --- | --- | --- | --- | --- |
| | | | | 1 | 2 | 3 |
| 4 | 5 | 6 | 7 | 8 | 9 | 10 |
| 11 | 12 | 13 | 14 | 15 | 16 | 17 |
| 18 | 19 | 20 | 21 | 22 | 23 | 24 |
| 25 | 26 | 27 | 28 | 29 | 30 | 31 |
| | | | | | | |
January 2024

| Mon | Tue | Wed | Thu | Fri | Sat | Sun |
| --- | --- | --- | --- | --- | --- | --- |
| 1 | 2 | 3 | 4 | 5 | 6 | 7 |
| 8 | 9 | 10 | 11 | 12 | 13 | 14 |
| 15 | 16 | 17 | 18 | 19 | 20 | 21 |
| 22 | 23 | 24 | 25 | 26 | 27 | 28 |
| 29 | 30 | 31 | | | | |
February 2024

| Mon | Tue | Wed | Thu | Fri | Sat | Sun |
| --- | --- | --- | --- | --- | --- | --- |
| | | | 1 | 2 | 3 | 4 |
| 5 | 6 | 7 | 8 | 9 | 10 | 11 |
| 12 | 13 | 14 | 15 | 16 | 17 | 18 |
| 19 | 20 | 21 | 22 | 23 | 24 | 25 |
| 26 | 27 | 28 | 29 | | | |
March 2024

| Mon | Tue | Wed | Thu | Fri | Sat | Sun |
| --- | --- | --- | --- | --- | --- | --- |
| | | | | 1 | 2 | 3 |
| 4 | 5 | 6 | 7 | 8 | 9 | 10 |
| 11 | 12 | 13 | 14 | 15 | 16 | 17 |
| 18 | 19 | 20 | 21 | 22 | 23 | 24 |
| 25 | 26 | 27 | 28 | 29 | 30 | 31 |
| | | | | | | |
Future dates will be made available shortly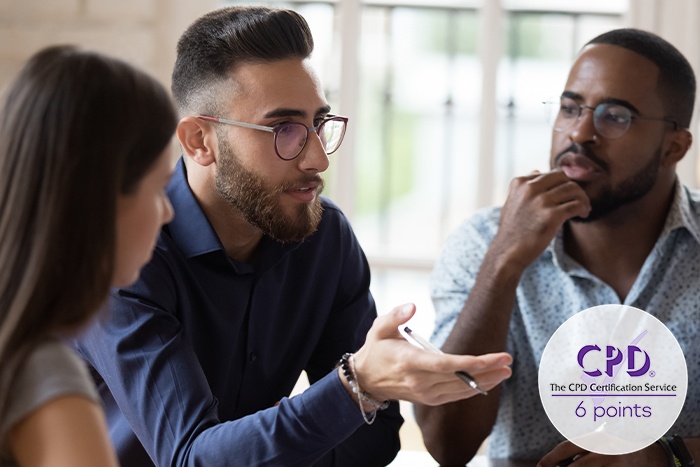 Consultant Interview Course
A one-day medical consultant interview course catering specifically for candidates applying to NHS medical and dental consultant posts. This course is also suitable for GRID posts.
Available as an online course on Zoom and face-to-face in London

A maximum of 6 candidates per course

CPD accredited - 6 CPD points

The course features plenty of practice, including a mock interview

Full coverage of relevant NHS issues

Includes unlimited support after the course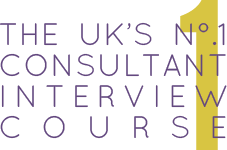 £359.00
10% discount if you book 2 places on this course
or if you book another personal development/interview course at the same time.
Availability
Places available
Course is full
To ensure that you can find a date that suits you and benefit from our courses fully, we run up to 10 consultant interview courses per week and keep the number of candidates to a maximum of 6 people per course. Courses are currently scheduled for the following dates:
Virtual course venue
Virtual courses are run on the Zoom platform. Instructions with the code to join the meeting will be sent a couple of days prior to the course date.
London course venue
De Vere Grand Connaught Rooms, 61-65 Great Queen Street, London, WC2B 5DA. Nearest tube stations: Holborn and Covent Garden.
Course timings
09:00 - Registration
09:30 - Start of the course
17:45 - End of the course.

Some courses may run until 18:00 if participants are particularly interactive
Pre-course work required
Prior to the course, participants will be required to prepare an answer to one of three common interview questions.
Overview of the Consultant Interview Course
The medical consultant interview course contains a mix of interactive discussions, personal informal practice and formal mock interviews with individual feedback. This medical consultant interview course covers:
How to answer essential questions about yourself such as "take us through your CV", "tell me about yourself", and "what can you offer this Trust?".

How to structure and personalise your answers and avoid the 'waffle' syndrome.

How to talk about yourself without sounding like you are bragging.

How to personalise your answers to back up the points that you make, by making full and judicious use of examples.

How to interpret questions and read between the lines.

How to second-guess the marking schedule and optimise your answers accordingly.

How to use all questions as an opportunity to sell yourself.

How to create good rapport and deliver natural answers.

How to prepare for and answer questions on NHS issues, management, leadership, and clinical governance.

How to give meaningful and relevant answers to questions asking for opinions on current issues without sounding militant.

How to present a confident and mature image through your answers, and body language to come across as a credible consultant.
ISC Medical's consultant interview course takes a MAXIMUM of 6 participants in order to preserve the quality of our teaching and to ensure that everyone can participate as much as possible.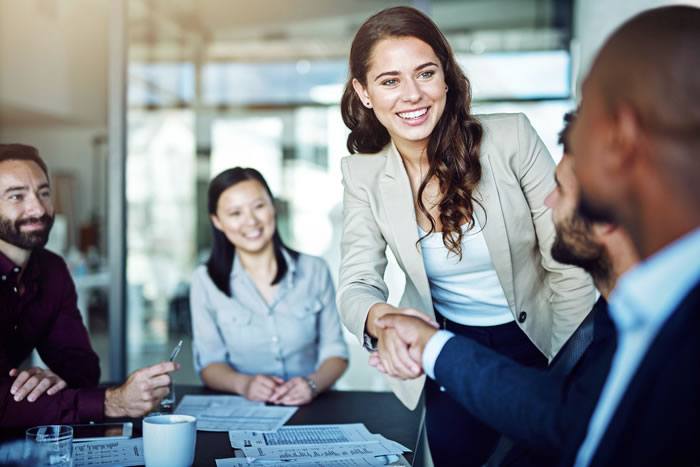 Structure of the Consultant Interview Course
09:00
REGISTRATION & INTRODUCTIONS
Use the registration time to discuss your experience and expectations with the trainer and other candidates to ensure a fully tailored experience throughout the day. This also offers an excellent opportunity to raise personal issues or concerns that you would like to discuss beforehand.
09:30
KEY INTERVIEW SKILLS: STRUCTURE & PERSONALISATION OF ANSWERS
Gain an understanding of what makes a good answer and particularly how to structure and personalise your answers to make them relevant, easy to understand and meaningful. This will give you a first opportunity to understand how to prepare effectively.
10:00
TALKING ABOUT YOURSELF, MOTIVATION QUESTIONS & PRESENTATIONS
Discuss a range of questions designed to test your ability to summarise your background and motivation e.g. "Take us through your CV", "What can you offer this Trust?" or "Tell me about yourself." - Every candidate gets a chance to present him/herself to the group formally. Discuss the benefits of the CAMP structure and how it can be adapted to suit your own background experience.
11:15
BUILDING YOUR INTERVIEW TECHNIQUE
Discuss and practise how to approach questions of a personal nature relating to your interpersonal skills and your personality. on topics such as communication skills, team playing, leadership and management, mistakes, strengths and weaknesses. Learn how to use effective structures and examples to sell yourself effectively without bragging or coming across as 'cheesy'.
13:45
MANAGEMENT QUESTIONS & MOCK INTERVIEWS
Learn how you can apply all the skills you developed in the morning to more factual questions relating to :
Your contribution to the Trust and the department
Clinical governance and quality improvement
Research, Teaching, Training & CPD
Service management and service development

Quality assurance and measurement, efficiency and cost savings
Conflict, stress and difficult/underperforming colleagues
How current reforms are affecting your own speciality
This exercise is done in the form of a mock interview, with each candidate having a go in front of the rest of the group and receiving individual feedback accordingly. That feedback will help identify everyone's strengths and weaknesses at interviews, helping all candidates forge a preparation plan fit for their own personal needs. Throughout the afternoon's mock interviews, candidates will obviously learn by practising but will also learn enormously by watching others perform and discussing each question with the group as part of the feedback process.
16:30
NHS ISSUES
An interactive discussion on a wide range of NHS hot topics to ensure that you understand the practical implications of all current issues for your speciality. Learn to give constructive opinions which will make the panel understand the value that you can offer the Trust through your practical understanding of all those issues. Topics include:
Integrated Care Systems
All relevant NHS reports and Inquiries

The Health and Care Act
CIP, QIPP, efficiency, cost-savings, quality and safety

The impact of the "privatisation of the NHS"
and anything else you would like to discuss and debate
17:30
BODY LANGUAGE & PRE-INTERVIEW VISITS
Discuss some of the most important aspects of body language to ensure that you can optimise the way you come across at interview. Discuss the purpose of pre-interview visits and how they can best be approached so that you can make the most of that process,
17:45
CONCLUSION & END
Discuss how to implement the day's learning into practice.
We have trained over 45,000 candidates for consultant interviews over 18 years
92% got a job within one interview
97% got a job within two interviews
Why Come To ISC Medical's Consultant Interview Course?
Maximum 6 candidates per course. Plenty of practice including a mock interview
To ensure an optimal learning experience and, particularly, that everyone can practise as much as possible we never take more than 6 candidates on each consultant interview course. That means that you will be able to get plenty of attention throughout the day and will also have the chance to raise at length any personal issues you want to discuss.
Because we only accept six people on each consultant interview course, we can give you a lot of personal time and focus on getting you to practise. That includes a participation throughout the day but also a mock interview in the afternoon, following which you will receive personal feedback and valuable pointers to help you make the most of your preparation.
We continue to support you after the course
The course fee gives you access to our post-course support service. When you start to prepare seriously for your interview, you will inevitably come across issues you want to discuss further or areas which you would like more advice on. We are at your disposal to discuss those with you. This support service has no time limit; so if you are attending the course now for a locum post and want some further advice a year later for a substantive post, we will be there for you. This is normally provided via email and, when needed, over the phone.
We don't just TEACH you, we COACH you
We pride ourselves on the fact that we do not simply impart information in the hope that you will retain it. Instead we make sure that you understand the concepts properly and are able to adapt them to your own needs and personality. Basically we want to make sure that you "get it".
We run many courses a week so you can find a date that suits you
The most important thing when you prepare for your interview is to find a date that suits your needs. For that reason, we organise up to 10 courses a week, both on weekends and weekdays so you can find the date that suits you most. We are the only ones who can offer that (this is also what allows us to keep the number of participants low in each consultant interview course).
Fully up-to-date with interview questions and current NHS issues
The course covers a wide range of questions and issues, all of which have come up at interviews in the past 12 months. We keep a close eye on what comes up to make sure that you prepare judiciously. Over the past 15 years, we have coached thousands of candidates for consultant interviews, many of whom have fed back what they were asked; so that is a lot of knowledge and a lot of questions!
High recommendation rate & high success rate
97% of our candidates obtain a post within 2 interviews. We are also proud to say that, in all the feedback that we have received, the vast majority felt that the course met all their expectations, was of very high standard, with the personal approach that they were looking for, and offered extremely good value in relation to others that they might have been to.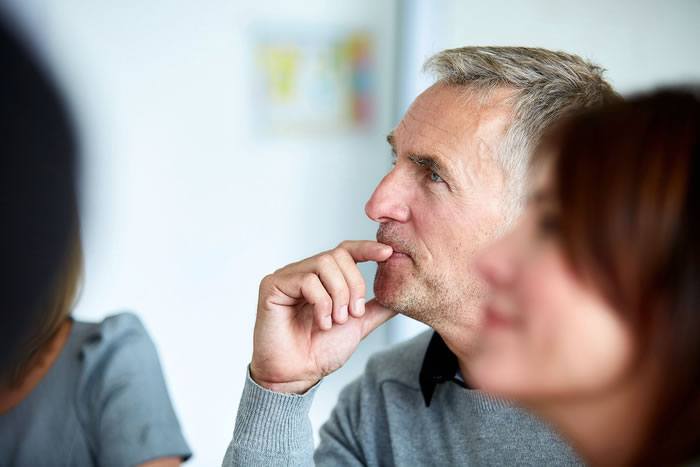 Free unlimited support for your consultant interview preparation if you attend ISC Medical's consultant interview course.
No small print, no ifs, not buts, we want you to succeed.
Who Are Our Tutors
All consultant interview courses are run by very experienced tutors, skilled in specialist interview skills training with in-depth knowledge of communication and NHS issues.
Here is the complete list of our trainers:
ISC Medical's consultant interview course will hugely improve your performance
High success rate. Don't leave it to chance
What Our Clients Say about ISC Medical's consultant interview course
ISC Medical's consultant interview course has an excellent reputation. Over the years, we have coached thousands of applicants to consultant posts with great success. That success is built on the personal approach that we take to our coaching by allowing you to practice in a small group.

Our trainers are expert at providing constructive feedback and in guiding you to develop your own successful interview style. Here is some of the feedback we obtained for past courses, both recent and older so that you can see the consistency of quality in our courses.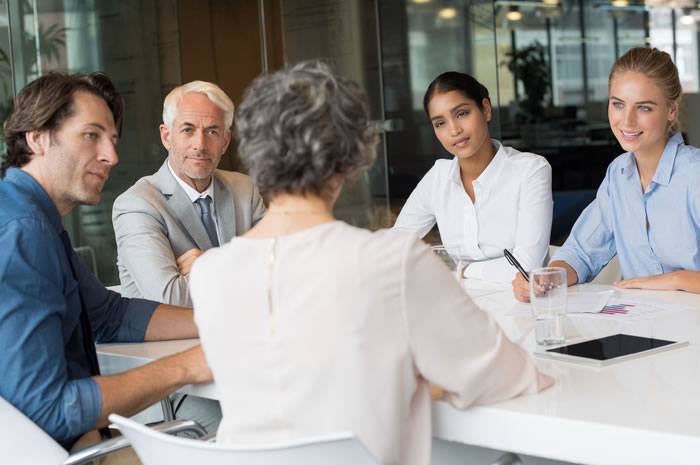 "The course completely changed my approach to interpreting and answering interview questions. David was very approachable and honest. He was knowledgeable regarding the consultant interview process, he did not shy away from negative feedback but I was very impressed by his ability to give it without demoralising candidates. Overall I think this course has been invaluable in my interview preparation. It has identified my weaker areas/natural tendencies and allowed me to focus on highlighting my strengths."
"Excellent course. It demystified the process for me and broke down the questions so I could recognise what was really being asked. Provided a structured approach to answers and taught me how to score points and highlight the information I wanted to give. Helpful run through current NHS hot topics and comprehensive booklet to take away. Mock interviews were invaluable and I think the group was a good size to benefit from each other's experience without compromising on individual attention."
"This was an excellent course that thoroughly deserves its reputation as the class leader. Petros was clearly experienced and was very approachable. I really liked the way emphasised direct, succinct answers and he provided lots of examples to demonstrate his points. I now realise just how underprepared I was for my upcoming interview, but fortunately have been given all of the strategies and tools I feel I need to be able to represent myself properly on the big day."
"The 'thinking' behind questions gave a good structure and format. Mo's style of teaching and feedback gave me a positive approach to consultant interviews, as did the small group teaching with actual interviews. I found the course very useful and timely. I was successful in achieving a substantive consultant post at my 1st interview (which was 3 days after the course). I felt confident and prepared as most of the interview questions were similar to the ones on the course. Thank you."
"I found this a very useful consultant interview course covering all aspects that will be expected from a candidate at an interview. I particularly found the mnemonics very useful at collecting my thought processes and helping me providing structured answers! I also found the feedback from the mock interviews very useful in order to improve area of weakness for the real day!"
"Very good value for money. I was impressed as the number of candidates on each course was limited and therefore more time available to concentrate on each candidate's needs. I found it was very interactive and made me feel more confident prior to my interview. Petros is a very good listener and made sure that each candidate highlighted the best in themselves. Excellent points given to improve communication during interview. I was very happy with the course and would definitely recommend it to friends. It certainly helped me to improve my communication skills and confidence and therefore I was successful in obtaining the Consultant post at my very first interview."
"Plenty of opportunities to discuss and practice potential interview questions, it was great to get personalised feedback on performance and to learn from others at a similar point. Our trainer was energetic and upbeat throughout the day. His enthusiasm was contagious and he made every delegate feel good about the point they were at but was honest and encouraging where there was room for improvement. Really couldn't fault him! Just wanted to thank you for an inspirational session and to let everyone at ISC know they have another very happy customer. I was offered a substantive post at my preferred trust on my first attempt!"
"I really liked that we were a small group so more chance to practice and speak. Chris was an amazing coach with very sensitive way of criticizing and making suggestion to improve. Very good suggestions to improve ourselves. Paid 100% attention to everyone's performance during practice sessions. Very approachable and friendly and made us feel at ease. Will highly recommend to my colleagues."
97% success rate. Small groups of max. 6 candidates for a personalised approach
Experienced trainers. Here lies the success of this course