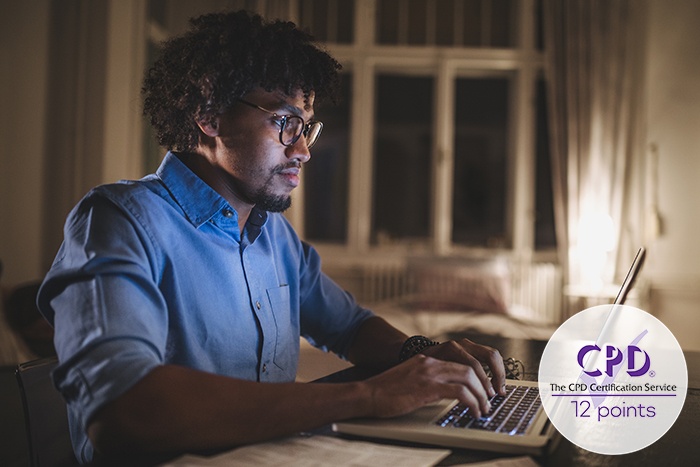 Medical Leadership & Management Online Course for NHS Doctors, Nurses & Healthcare Professionals
Online / E-learning version of our live Medical Leadership & Management course for doctors, nurses and healthcare professionals.

Evidence-based online course modules following the Healthcare Leadership Model.

This online course covers all of the essential models and theories of leadership and management.

Fully compliant with portfolio and CCT requirements with 12 CPD points/hours.

Access thought-provoking videos and inspiring talks by experts.

Enlightening personality questionnaires and exercises.

90 days' access to the online modules.

This course also includes a two-hour online, live and interactive webinar in a small group.

Only £259.00. 12 CPD points.
10% discount if you book 2 places on this course
or if you book another personal development/interview course at the same time.
Recognised for CCT and portfolio purposes
Booking form
This booking form is for 90 days' access to all online modules AND a two-hour online LIVE and INTERACTIVE webinar. To book your webinar slot now, select the date/time below. If you prefer to book later, select the option "I will book my two-hour webinar later" and we will be in touch.

In addition to the online material, I would like to book onto the following two-hour webinar session:
Medical Leadership & Management Online Course Overview
This online leadership and management course is designed to equip doctors with important skills and attributes which are relevant to all aspects of their work. Driven by evidence-based world-leading leadership and management techniques, it covers a wide range of skills and knowledge, including:
Understanding the leadership style of the NHS

Understanding your own leadership style

Emotional Intelligence

Managing teams

Inspiring people

Managing and leading others

Mentoring and coaching

Motivating others
This online medical leadership and management course is suitable for doctors at all grades, as well as managers, nurses and other healthcare professionals.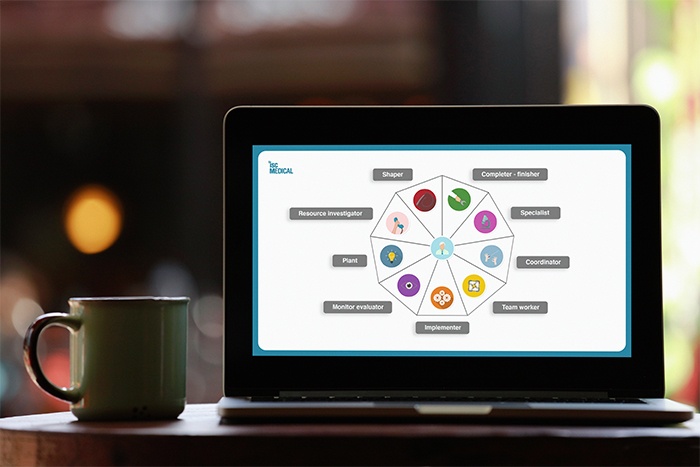 Structure
The online management and leadership course consists of seven computer-based modules, followed by a two-hour online webinar.

MODULE 1 - MANAGEMENT OF THE NHS
Discover the basics of the management structure of the NHS and gain a greater appreciation of the bigger picture and where you fit within it.

MODULE 2 - LEADERSHIP VS MANAGEMENT
Explore the differences between leadership and management, how the two can complement each other and how they can go right and wrong. Learn about the Healthcare Leadership Model, clinical leadership, acquired group behaviour and how/why things went wrong in Mid-Staffordshire through lack of management and leadership. This module also explains the different styles of leadership and how they impact on your daily working life.

MODULE 3 - LEADING AND MANAGING OURSELVES
Understand Robert Dilt's Logical Levels model, which provides a helpful structure for looking at what's happening in any individual, group or organisation. Explore the concept of Emotional Intelligence and how this can assist you in becoming a stronger manager.

MODULE 4 - LEADING AND MANAGING OTHERS
Learn about the Kouzes and Posner's Leadership Challenge model, which provides a behavioural and practical approach to leading others. The model describes five behavioural practices of leadership.

MODULE 5 - LEADING AND MANAGING TEAMS
Discover two key models of team management and leadership: the Tuckman model, looking at the various stages of team development; and the Belbin Team Roles model. Complete a Belbin team roles questionnaire to identify your own profile.

MODULE 6 - LEADING AND MANAGING INDIVIDUALS
Gain an understanding of the Skill/Will matrix, a model useful to the management of individuals. Discover the concepts of SMART objectives and the GROW model for coaching and mentoring. This module also looks at the concept of leadership without authority.

MODULE 7 - LEADING CHANGE
Learn how to lead a team through change by examining two models: the Fisher model, which looks at how people react to change, and the Kotter model of change.

TWO-HOUR ONLINE LIVE AND INTERACTIVE WEBINAR
The online live and interactive webinar is designed to strengthen your understanding of all the concepts and models discussed in this online course. At the end of the webinar, you will receive your 12 CPD points/hours for the whole online course. The webinar is conducted on Zoom, an application freely downloadable.
Why Choose This Course?
Fully up-to-date and evidence-based
This online course is based on the NHS Healthcare Leadership Model and uses evidence-based management and leadership techniques. You can therefore be fully reassured that it will address your management and leadership needs in the most relevant manner.
Written and delivered by experts
The course was conceived and is delivered by experienced trainers in both management and leadership, mixing a corporate business approach with a strong clinical relevance.
We make complex issues easy to understand
Candidates appreciate our ability to make such dry, complex and opaque topics as leadership and management sound interesting and lively. We know what you need and how to approach it. This online leadership and management course for doctors, nurses and other healthcare professionals uses a variety of media to ensure that you can approach the concepts of management and leadership from both a theoretical and a practical angle, thereby optimising your learning experience.
The small-group live webinar makes all the difference
As well as all the online material (videos, reading material, questionnaires, etc), you have the opportunity to consolidate your learning through a live online webinar during which you can talk directly to one of our trainers and consolidate your learning further. The webinar acts as a validation tool, making it possible for us to offer you the full 12 CPD points certificate.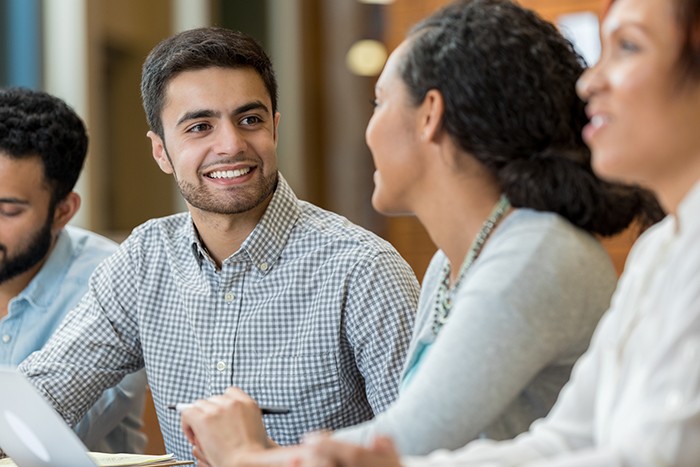 What Our Clients Say
"A great course with a good dose of evidence-backed models. I very much enjoyed the experience and the videos."
"A very substantial course that gave me all the info I needed. I found some of the theories very enlightening and it has changed forever the way I intend to manage some of the more 'passive' members of my team!"
"Good level of detail - not too much, not too little. Well worth the time, money and effort. I look forward to more courses with ISC"
"I have learnt so much from this online course! Great product. Really enjoyed the webinar that comes with it. It had just the right tone and discussing concepts such as Belbin and Kouzes/Posner with others was very eye-opening. Well done!"
"This course is a real gem. It is pretty comprehensive and really touches on all aspects that are relevant to my job! It was really good value, and all that from my own kitchen! LOL"
"Thank you ISC for such a brilliant online module. I am looking forward to the Teach the Teacher one next. "
"This course is great !!! I learnt so much !!! "