March 2021

| Mon | Tue | Wed | Thu | Fri | Sat | Sun |
| --- | --- | --- | --- | --- | --- | --- |
| 1 | 2 | 3 | 4 | 5 | 6 | 7 |
| 8 | 9 | 10 | 11 | 12 | 13 | 14 |
| 15 | 16 | 17 | 18 | 19 | 20 | 21 |
| 22 | 23 | 24 | 25 | 26 | 27 | 28 |
| 29 | 30 | 31 | | | | |
Future dates will be made available shortly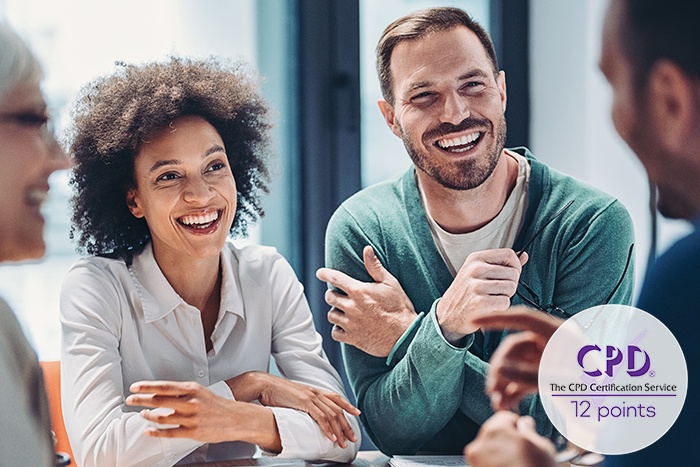 Advanced Communication Skills Course for Doctors, Dentists, Nurses and other healthcare professionals (2 days)
A packed two-day Advanced Communication Skills course for doctors run by established NHS consultants, dealing with all important aspects of communication with patients and colleagues. Based on a series of discussions and workshops, with plenty of practice, the course takes an in-depth look at the factors influencing communication and behaviours.
From building rapport and managing expectations, to handling sensitive situations, conflicts, time-waters, and learning to assert yourself without appearing aggressive, this course has all the ingredients you need to develop effective communication skills that will help you become more effective in your day-to-day dealings with patients, clinical colleagues and managers.
2 Days - 12 CPD points
£399.00
10% discount if you book 2 places on this course
or if you book another personal development/interview course at the same time.
Availability
Places available
Course is full
Our Advanced Communication Skills Course for Doctors, Dentists, Nurses and other healthcare professionals takes place in London over two days. Courses are currently planned for the following dates:
London
Our courses are run at one of the following venue:

De Vere West One Centre, 9-10, London W1B 1PR. It is just opposite the BBC's Broadcasting House. The nearest tube station is Oxford Circus
Times
This is a two-day course. 09:30 prompt start, until 16:30 on each day.
Overview
ISC Medical's two-day Advanced Communication Skills course is designed for doctors, dentists, nurses and all other healthcare professionals who wish to explore ways of making their communication skills more effective in their dealings with both patients and colleagues.
Through a series of discussions and interactive workshops, you will discover the factors that influence communication and behaviour and learn how to:
Create a dialogue and build trust
Use non-verbal communication effectively
Optimise your listening and empathy abilities
Manage expectations and manage the 'disappointment gap'
Understand how your own attitude impacts on others
Identify your own natural communication style and adapt it to others.
Deal with conflict effectively.
Improve compliance and achieve concordance.
Deal with sensitive situations (breaking bad news, dealing with complaints)
Deal with difficult patients and colleagues
Use communication strategies to enhance the efficiency of consultations
Be assertive without being aggressive.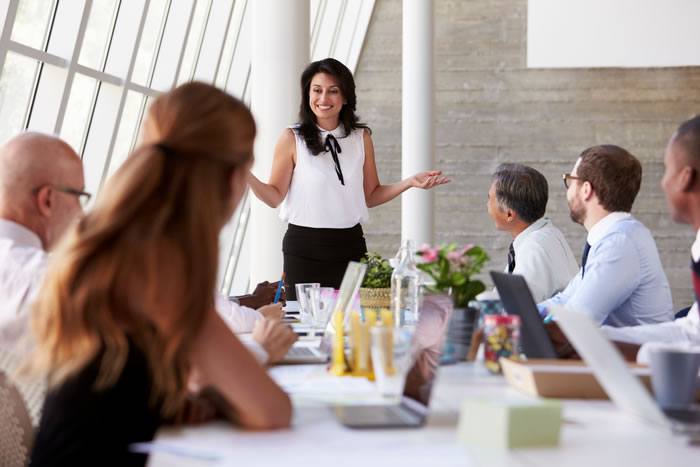 Structure
Day One
09:00
Arrival and refreshments
09:30
Introduction and objectives
Participants are given the opportunity to discuss their objectives with each other and with the trainer(s).
10:00
Understanding the process of communication
Discussions around the process and different types of communication, the barriers to effective communication and the meaning and impact of non-verbal communication.
10:30
Essential tools for effective communication : listening, rapport building, empathising, powerful questions and checking understanding
Discussion and practice (in small group) around the concepts of empathic listening, rapport building, the power of questions (including open v. closed, using Robert Dilt's Logical Levels), and the various ways of checking a person's understanding
13:45
The locus of control, the Health Belief Model and their practical applications
Learn about the internal and external locus of control conceived by Julian Rotter. the importance of the Health Belief Model and how it assists with groups of patients with regressed behaviour and those who are resistant to change
Explore the Health Belief Model's constructs of perceived susceptibility, perceived severity, perceived benefits, perceived barriers, cues to action and self-efficacy; and discuss how this will influence your communication approach.
14:45
Dealing with challenging patients and difficult interactions
Discussion (in small groups) on what might contribute to making interactions with patients difficult, around the following themes:
Dealing with difficult, angry or abusive patients.
Breaking bad news (including using the SPIKES model).
16:00
Final thoughts, conclusions and summary. PDP and learning points.
Day Two
09:00
Arrival and refreshments
09:45
Communication as a Tool for more Efficient Consultations
Discussion and practice (in small groups) on:
Identifying the patient's expectations early in the consultation.
Minimising the 'disappointment gap' (i.e. the gap between the patient's expectations at the beginning of the consultation and their experience at the end of the consultation) and where necessary learning the art of 'disappointing safely'.
Introducing the concept of time into the patient's mind.
How to deal with interruptions sensitively.
How to manage observers (including medical students and other healthcare professionals).
How to coach patients (including use of the GROW model).
Perfecting the art of closing the consultation.
13:45
Conflict resolution, assertiveness and negotiation skills
Discussion and practice (in small groups) on:
Understand your social style and others.
Learn how to negotiate with individuals with a contrasting/competing social style, particularly during stressful interactions, such as out-of-hours.
Learn how to be assertive without aggression (including giving and receiving feedback).
Learn how to say 'no' diplomatically (utilising the NEAT model).
Learn the 10-steps to delegate effectively.
Discover how to use Dr Marshall Rosenberg's non-violent communication model to address team conflict situations.
16:00
Action plans & summary
Do you want to learn new ways of dealing with difficult patients and colleagues?
Book a place on our advanced communication skills course for doctors
Why Come To ISC Medical's Advanced Communication Skills Course for Doctors, Dentists, Nurses and other healthcare professionals
Small group of MAXIMUM 18 candidates
In order to maintain the high quality of our courses, we accept only 18participants on our advanced communication skills course. This enables interesting discussions to take place between candidates from a variety of backgrounds and specialities, and allows each candidate to enquire and contribute on topics that interest them personally.
Fully up-to-date and evidence-based
The course uses world-recognised theories and techniques, ensuring that you benefit from the full breadth of research in the communication arena.
A course written and delivered by experts
The course content, material and delivery is assured by established and experienced NHS consultants with wide-ranging experience in coaching and communication training.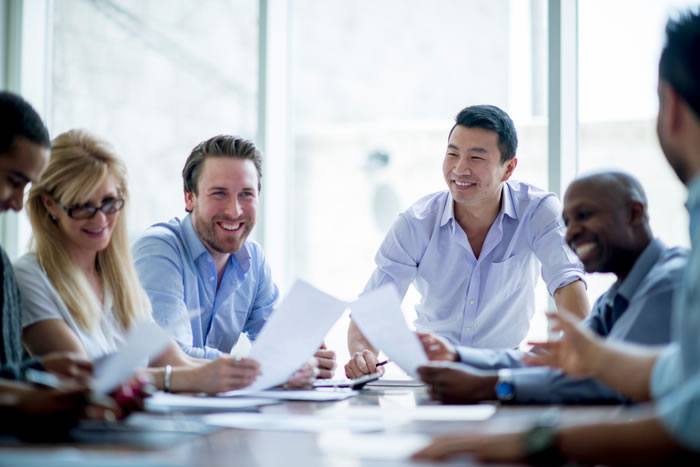 Dealing with difficult people, building rapport, negotiation, assertiveness, managing expectations. This course has it all.
Book a place on our advanced communication skills course for doctors
What Our Clients Say
Over the years, ISC Medical has developed a strong reputation for the quality, reliability, consistency and relevance of its courses. We achieve that by listening carefully to the feedback received from each candidate and ensuring that our courses are totally tailored to everyone's needs. Here are examples of feedback received on past courses: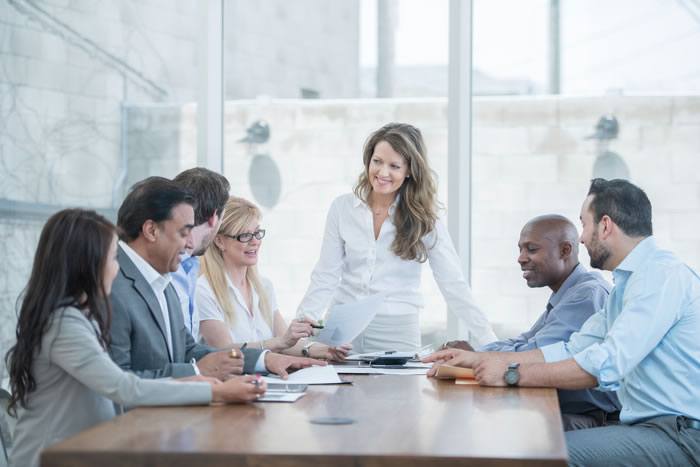 "It's the best communication skills course ever ! The curriculum covered all essential aspects of communication. It was a good mix of interactive learning, role play, rehearsals, and we have been provided with a very comprehensive book to take home. It's far better than the one by RCP. I'd recommend every single doctor out there to attend this course regardless of their designation."
"I particularly liked the concept of the course. communication is a very important part of our day to day activity, which we often ignore to improve or even try to look into the matter that it might be / needed to be improved. Hence when I saw the course coming up, I booked for it, with a view to brush up my own communication skills, but to be honest I was given a lot more than I expected. I have already talked about and recommended the course to a couple of my colleagues, who are looking forward to attending it. "
"The course was very helpful and very well organised. I enjoyed the structure and felt relaxed and productive"
"I really enjoyed this course. It was interesting to see and practise the various ways of building a rapport with some of the most challenging individuals. It gave me a lot of ideas not just on how to handle difficult patients, but also difficult colleagues. It was interesting to analyse what made them difficult in the first place and how to deal with their expectations."
"I had always found it hard to manage patients' expectations and often got bogged down into too much detail in my clinics. Thank you for helping me see the light and learn to be a stronger person."
"Nice to see a different perspective on doing things. I learnt an awful lot over those two days."
"Overall excellent 2 days and very impressed with this advanced communication skills course run by ISC Medical. I am so glad I attended as things I learnt on this course will be applicable to so many aspects of life and I have never been taught on social models before. Definitely worth going to and we were lucky to have a very inspirational facilitator! After coming on this course, I am now better understanding how people I communicate with react in different ways and will try to adapt myself to different situations and different people to improve relationships both in a professional and personal setting."
"The course was extremely well run, by a trainer with an extraordinary depth of knowledge. He was also very approachable and had excellent communication skills. The course deals with a huge number of topics, from non-verbal communication to assertiveness, negotiation and conflict resolution with both patients and colleagues. I feel I benefited hugely from all the input given and learnt a lot by observing others and practising myself. I would highly recommend this course."
"This is a course that will really make a difference to the way I handle both clients and team members. Never in my wildest dreams did I imagine I would learn so many techniques in two days. I originally booked this course because I wanted to learn how I could handle aggressive patients better but I got so much more out of it. One of the things I loved particularly was the social styles questionnaire through which you can see why different people react in the way they do, and why you might get on or clash with. This really threw some light on some of the issues I am experiencing at work and has given me some invaluable tools to handle those people in the workplace. I thoroughly recommend this course to any doctor; it will make your life so much easier"
"An absolutely excellent course that handles pretty much anything you ever wanted to know about communication with patients, relatives and colleagues. The course was very well organised, well paced, and most importantly the trainer really made sure he addressed everything we wanted to deal with during those two days."
"I liked the entire course content and delivery. Mo was very knowledgeable about the subject. He delivered a very interactive session that kept me engaged throughout the two days. He introduced different communication concepts and models and provided opportunities to practically use and reinforce these concepts within the sessions. Intended Learning Outcomes were identified at the beginning of the course and there was an obvious deliberate collaborative attempt by the trainer throughout the course to meet these outcomes."
Do you want to improve your communication skills?
Book a place on our advanced communication skills course for doctors