December 2023

| Mon | Tue | Wed | Thu | Fri | Sat | Sun |
| --- | --- | --- | --- | --- | --- | --- |
| | | | | 1 | 2 | 3 |
| 4 | 5 | 6 | 7 | 8 | 9 | 10 |
| 11 | 12 | 13 | 14 | 15 | 16 | 17 |
| 18 | 19 | 20 | 21 | 22 | 23 | 24 |
| 25 | 26 | 27 | 28 | 29 | 30 | 31 |
| | | | | | | |
January 2024

| Mon | Tue | Wed | Thu | Fri | Sat | Sun |
| --- | --- | --- | --- | --- | --- | --- |
| 1 | 2 | 3 | 4 | 5 | 6 | 7 |
| 8 | 9 | 10 | 11 | 12 | 13 | 14 |
| 15 | 16 | 17 | 18 | 19 | 20 | 21 |
| 22 | 23 | 24 | 25 | 26 | 27 | 28 |
| 29 | 30 | 31 | | | | |
February 2024

| Mon | Tue | Wed | Thu | Fri | Sat | Sun |
| --- | --- | --- | --- | --- | --- | --- |
| | | | 1 | 2 | 3 | 4 |
| 5 | 6 | 7 | 8 | 9 | 10 | 11 |
| 12 | 13 | 14 | 15 | 16 | 17 | 18 |
| 19 | 20 | 21 | 22 | 23 | 24 | 25 |
| 26 | 27 | 28 | 29 | | | |
March 2024

| Mon | Tue | Wed | Thu | Fri | Sat | Sun |
| --- | --- | --- | --- | --- | --- | --- |
| | | | | 1 | 2 | 3 |
| 4 | 5 | 6 | 7 | 8 | 9 | 10 |
| 11 | 12 | 13 | 14 | 15 | 16 | 17 |
| 18 | 19 | 20 | 21 | 22 | 23 | 24 |
| 25 | 26 | 27 | 28 | 29 | 30 | 31 |
| | | | | | | |
April 2024

| Mon | Tue | Wed | Thu | Fri | Sat | Sun |
| --- | --- | --- | --- | --- | --- | --- |
| 1 | 2 | 3 | 4 | 5 | 6 | 7 |
| 8 | 9 | 10 | 11 | 12 | 13 | 14 |
| 15 | 16 | 17 | 18 | 19 | 20 | 21 |
| 22 | 23 | 24 | 25 | 26 | 27 | 28 |
| 29 | 30 | | | | | |
Future dates will be made available shortly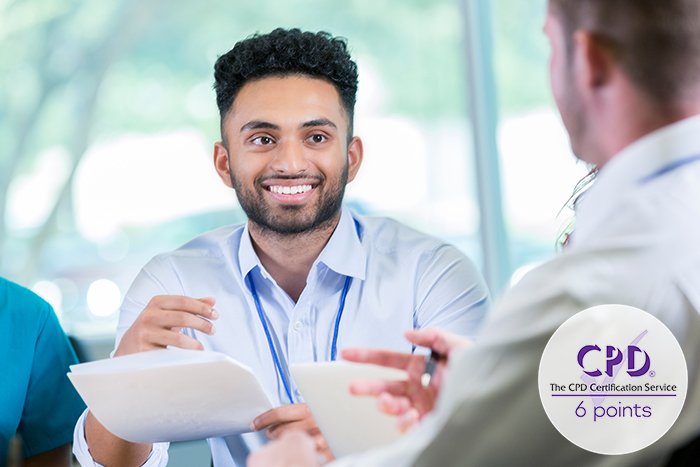 CT & ST Medical & Surgical Interview Course
CT, ST and SpR medical interviews have become increasingly competitive. Our fully interactive one-day medical interview course for CT, ST and registrar posts will give you all the tools you need to prepare effectively.
Live, online Zoom-based course with a maximum of 12 candidates

CPD approved - 6 CPD points

Comprehensive coverage of interview questions

Interactive discussions on current issues

Personalised feedback

Comprehensive handout

Note: this course is specifically for applicants to Medical and Surgical CT and ST posts. If you are applying for a dental DCT or ST post, please book on our Dental DCT/ST interview course instead.
£295.00
10% discount if you book 2 places on this course
or if you book another personal development/interview course at the same time.
Availability
Places available
Course is full
We run CT / ST interview courses regularly between October and April each year. Our next medical/surgical interview courses for CT and ST interviews will take place as follows:
Virtual course venue
Virtual courses are run on the Zoom platform. Instructions with the code to join the meeting will be sent a couple of days prior to the course date.
Course timings
09:15 - Registration
09:30 - Start of the course
17:45 - End of the course.

Some courses may run until 18:00 if participants are particularly interactive
Pre-course work required
Prior to the course, participants will be required to think about answers to a range of common questions.
CT & ST Interview Course Overview
Through the interactive discussions, personal practice and small-group workshops of this medical and surgical CT, ST & SpR interview skills course, you will learn:
How to bring structure to your answers during medical interviews in order to avoid waffling

How to personalise your answers using examples drawn from your experience and achievements

How to use each question as an opportunity to sell yourself

How to give a mature opinion on governance and current NHS issues

How to create a rapport with the interviewers and deliver natural answers

Important medical interview techniques to derive answers to any question
The course is specifically for candidates applying to CT, ST or SpR posts and caters for all the majors aspects being tested at CT, ST & SpR interviews. It is also suitable and fully relevant for candidates applying to non-training posts (staff grade).
In order to maintain the high quality of our courses, we only accept a maximum of 12 participants per course. You will therefore be able to raise and address at length any personal issues you want to discuss.
During the course we will be working on real CT & ST interview questions asked at previous CT & ST interviews. If there are specific issues or medical interview questions that you want to discuss, bring them along and we will do our best to incorporate them within the CT / ST interview course.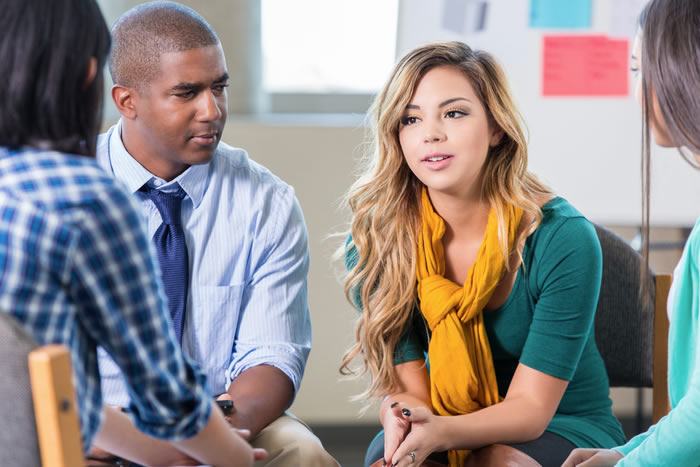 Structure
09:00
REGISTRATION & REFRESHMENTS
A chance for candidates to interact with their trainer and fellow candidates prior to the course to address and discuss general concerns and personal issues.
09:30
BACKGROUND AND MOTIVATION
A look at a range of techniques to answer questions testing your background and motivation, including:
Tell us about yourself
Take us about your CV
Why this specialty?
Why this deanery?
11:00
GENERIC & ACADEMIC SKILLS
Learn how to structure and personalise answers through discussions and practice on:
Communication skills
Team playing
Leadership and management
Teaching, Audit and Research experience
Handling stress and mistakes
Strengths and weaknesses
13:45
RESEARCH, AUDIT, EVIDENCE-BASED MEDICINE, CLINICAL GOVERNANCE
An in-depth look at questions relating to academic matters important for ST applicants, including a close look at evidence-based medicine and clinical governance matters such as risk management. Further personal practice.
14:45
DIFFICULT COLLEAGUES & ETHICAL ISSUES
Workshop and discussions around various scenarios involving difficult work-based situations, including difficult colleagues (drunk consultant and other types of unfit colleagues) and consent/ethical issues.
16:00
NHS ISSUES
A look at current topics and reforms in the NHS hot topics.
17:15
BODY LANGUAGE & OTHER ISSUES
It takes just one CT, ST or SpR interview course to bring you the success that you deserve
We offer free unlimited support after the course
Why Come To ISC Medical's CT, ST & SPR Interview Course?
MAXIMUM 12 participants
We don't make you sit with 100 or 200 other people in a big lecture theatre like our competitors do (and they charge more!). With a small group size of 12 people, we ensure that you get the maximum attention and support throughout the day and that you learn ST interview skills in a way that suits you personally.
Group activities and individual practice
Interview technique is not just about theory. It is primarily about practice. The small number of participants and our afternoon workshop ensure that you get plenty of individual practice. Real practice is what will make you succeed, not formal lectures.
We make you think for yourself
Our teaching strategy is to make you learn all key medical interview techniques through discussion and active participation. We firmly believe that you will not learn to be good at interviews simply by being spoon-fed answers via a PowerPoint presentation. Instead, we make you think for yourself and ensure that you gain all the tools you need to answer any question thrown at you.
You will receive plenty of personal attention throughout the day
Not only will the small number of participants allow you to practice often during the day, you will also have personal access to the trainer to discuss your personal issues before the course, during all the breaks and after the course. Perhaps you have a background that is unusual or a particular feature of your past training that you want to discuss in more depth. We will give you all the time you need!
A unique blend of medical and communication
Our courses are put together by both doctors and communication specialists. This gives us a unique ability to look at the interview process from the medical and the communication angles, which you will find in no other courses. Because we also coach hundreds of doctors on a one-to-one basis from all specialities at all grades, we also have extensive knowledge of the questions asked of candidates.
Free email follow-up
After the course, we remain in contact with you. You can email us at any time and can be guaranteed a personal reply within 24 hours. After the course, once back home preparing for your medical interview, you will inevitably have questions or come across issues which will bother you. We will be there to answer your queries and support you in the final stages of your preparation. This is what makes our service unique and personal.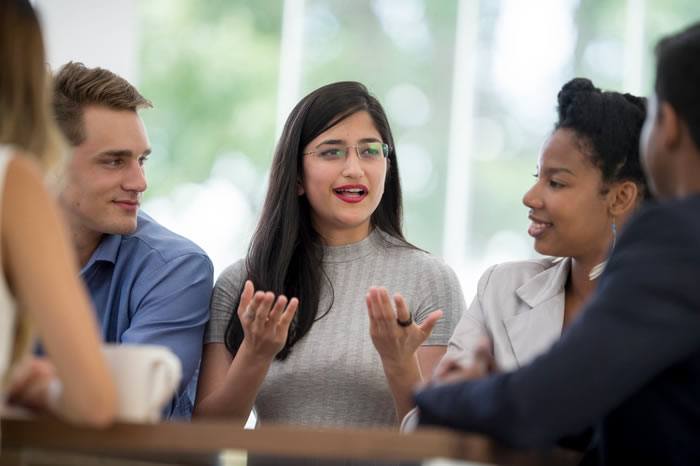 Last year, many of our candidates were successful in getting into their chosen speciality.
Don't leave it to chance!
ISC Medical's CT & ST medical interview course will make a huge difference to your performance.
Who Are Our Tutors
All courses are run by very experienced tutors, skilled in specialist interview skills training with in-depth knowledge of communication and NHS issues.
Here is the complete list of our trainers:
Free unlimited support for your interview preparation if you attend ISC Medical's CT/ST interview course
No small print, no ifs, no buts, we want you to succeed
What Our Clients Say
"I attended the recent interview skills course in London and found it very useful. I thought you may like to know that I was successful in my core surgical training application, and that I actually was ranked top in London out of 544 applicants. My interview score was 207/216. I'm obviously thrilled, and I hope that the news also makes you smile."
"Olivier was a charismatic speaker who maintained my interest throughout the day. He kept up a clear message throughout the day, regardless of the question i.e. personalise your response and avoid airy phrases. Also the small numbers allowed a much more personal approach than I have experienced at other courses."
"Excellent course, perfectly tailored to my needs for my ST1 interview. I enjoyed the interactive nature of the course and the feedback that I received was extremely useful and constructive"
"I liked the course very much. Olivier was inspiring and has an impressive knowledge of medicine and NHS management issues. I found his role plays of answering questions illuminating. The whole day enjoyable, and I feel that it has improved my understanding of the interview process substantially."
"I really enjoyed the course. It really covered all aspects of medical interviews. I also found the interactive nature of the day very encouraging. Having a very enthusiastic, warm and friendly trainer also made a big difference"
"My heartfelt thanks to you. The course gave me an an overview of what is normally expected in the interview and the ways to answer the common questions being asked in such medical interview. I would certainly recommend this course to all doctors who are going for any medical ST interview"
Last year, many of our candidates were successful in getting into their chosen speciality
Don't leave it to chance
ISC Medical's CT / ST medical interview course will make a huge difference to your performance