January 2024

| Mon | Tue | Wed | Thu | Fri | Sat | Sun |
| --- | --- | --- | --- | --- | --- | --- |
| 1 | 2 | 3 | 4 | 5 | 6 | 7 |
| 8 | 9 | 10 | 11 | 12 | 13 | 14 |
| 15 | 16 | 17 | 18 | 19 | 20 | 21 |
| 22 | 23 | 24 | 25 | 26 | 27 | 28 |
| 29 | 30 | 31 | | | | |
February 2024

| Mon | Tue | Wed | Thu | Fri | Sat | Sun |
| --- | --- | --- | --- | --- | --- | --- |
| | | | 1 | 2 | 3 | 4 |
| 5 | 6 | 7 | 8 | 9 | 10 | 11 |
| 12 | 13 | 14 | 15 | 16 | 17 | 18 |
| 19 | 20 | 21 | 22 | 23 | 24 | 25 |
| 26 | 27 | 28 | 29 | | | |
April 2024

| Mon | Tue | Wed | Thu | Fri | Sat | Sun |
| --- | --- | --- | --- | --- | --- | --- |
| 1 | 2 | 3 | 4 | 5 | 6 | 7 |
| 8 | 9 | 10 | 11 | 12 | 13 | 14 |
| 15 | 16 | 17 | 18 | 19 | 20 | 21 |
| 22 | 23 | 24 | 25 | 26 | 27 | 28 |
| 29 | 30 | | | | | |
June 2024

| Mon | Tue | Wed | Thu | Fri | Sat | Sun |
| --- | --- | --- | --- | --- | --- | --- |
| | | | | | 1 | 2 |
| 3 | 4 | 5 | 6 | 7 | 8 | 9 |
| 10 | 11 | 12 | 13 | 14 | 15 | 16 |
| 17 | 18 | 19 | 20 | 21 | 22 | 23 |
| 24 | 25 | 26 | 27 | 28 | 29 | 30 |
| | | | | | | |
Future dates will be made available shortly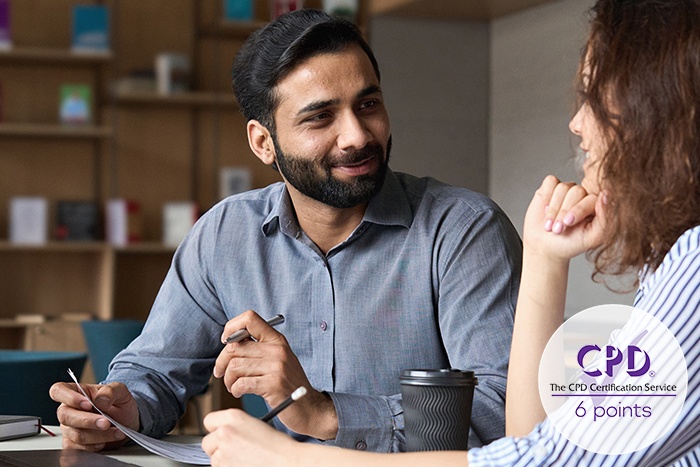 Dealing with Difficult People Course for Doctors, Dentists, Nurses and Other Healthcare Professionals
Do you have challenging colleagues?
Do you find it hard to handle difficult people?
Do you wish you had tools to manage conflict effectively?
Do you wish you could be more assertive?
This one-day 'Dealing with Difficult People' course gives you all the tools you need to understand what makes people difficult and how to handle them, to understand what drives people and how to approach them, and how to resolve conflict in an effective manner.
1 day course and 6 CPD points
This course is run virtually online via Zoom.
£175.00
10% discount if you book 2 places on this course
or if you book another personal development/interview course at the same time.
Availability
Places available
Course is full
The 'Dealing with Difficult People' course runs virtually on the Zoom platform. Available dates are shown in the calendar below:
Virtual course
Virtual courses are run using the Zoom platform. The instructions and the code to join the meeting are sent two days before the course date.
Times
The start and end times are:
09:30 - Prompt start
17:00 - End.
Please note that course may end slightly later if the group is particularly interactive.
Dealing with Difficult People Course Overview
ISC Medical's one-day 'Dealing with Difficult People' course is designed for doctors, dentists, nurses and all other healthcare professionals who wish to improve the way they manage their relationships with difficult colleagues.
Through a series of discussions and interactive exercises, you will learn:
What motivates people and what makes them difficult.
How to use a range of evidence-based frameworks and models to have difficult conversations with others.
The different types of conflict, and how to prevent and manage them.
How to build healthy assertiveness in your communication style, including how to say 'no' effectively and manage critique.
The importance of language and how to maximise your questioning and listening skills.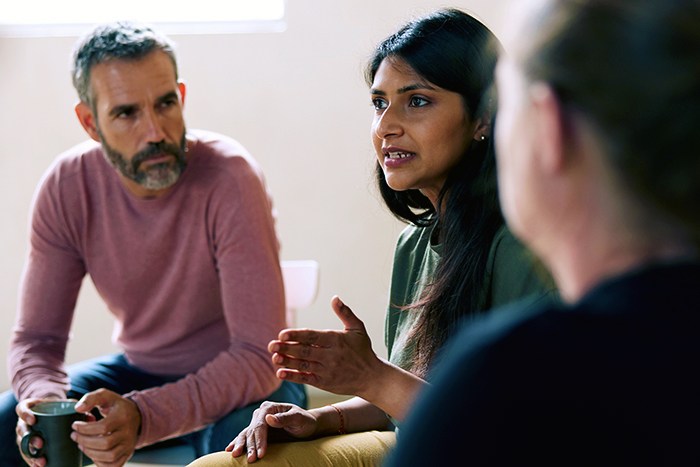 Structure
1
INTRODUCTION TO DIFFICULT PEOPLE
What challenges have you experienced when dealing with difficult people?
What makes people difficult?
The "why can't people be more like me?" myth
Understanding motivational styles
Understanding and exploring the Friends fallacy
Perception is projection
2
HAVING COURAGEOUS CONVERSATIONS
The consequences of not having difficult conversations
4 stages to having the conversation, from preparation to action
Using the SBI framework to help frame your conversation
Recognising the impact of PAC analysis
The CPR model for deciding which conversation to have
3
UNDERSTANDING AND MANAGING CONFLICT
Types of conflict and basic principles
Understanding hot buttons and what triggers others
Preventing and managing conflict
Recognising the difference between healthy and unhealthy conflict
Using the IBR approach to manage and resolve conflict
Using the Thomas Kilmann Inventory to understand your default and other options available
4
DIFFERENT BEHAVIOURS IN CONFLICT
The communication style matrix
The rights and responsibilities of assertion
The belief/behaviour model
Transactional Analysis drivers
The key principles of being more assertive
Learning to say 'no' effectively and managing critique
5
PUTTING IT ALL INTO PRACTICE
How to maximise your questioning and listening skills
The effect of language
Using the skills of action learning to create tangible actions from real life examples
Do you want to learn new ways of dealing with difficult patients and colleagues?
Book a place on our 'Dealing with Difficult People' course for doctors
Why Come To ISC Medical's 'Dealing with Difficult People' course for Doctors, Dentists, Nurses and other healthcare professionals
Small group of MAXIMUM 15 candidates
In order to maintain the high quality of our courses, we accept only 15 participants on our 'Dealing with Difficult People' course. This enables interesting discussions to take place between candidates from a variety of backgrounds and specialities, and allows each candidate to enquire and contribute on topics that interest them personally.
Fully up-to-date and evidence-based
The course uses world-recognised theories and techniques, ensuring that you benefit from the full breadth of research in the communication arena.
A course written and delivered by experts
The course content, material and delivery is assured by established and experienced trainers with wide-ranging experience in coaching and communication training within the NHS and general healthcare environment.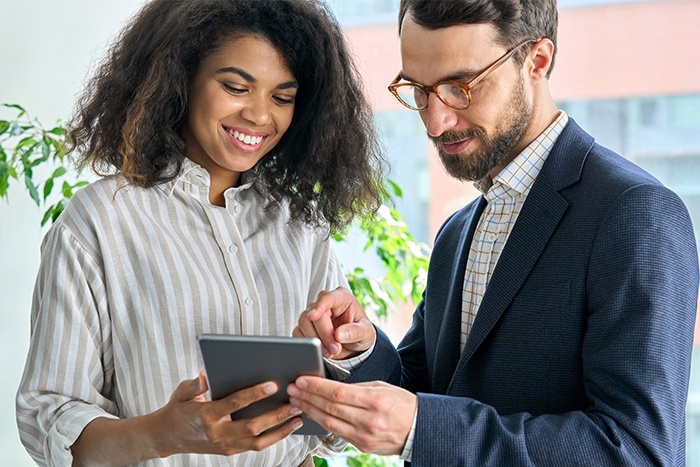 Dealing with difficult people, building rapport, assertiveness. This course has it all.
Book a place on our 'Dealing with Difficult People' course for doctors