Instructions for ISC Medical's CT / ST / SPR interview course held at the Grange White Hall Hotel in London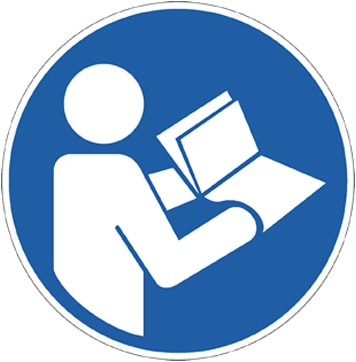 Thank you for booking onto one of ISC Medical's CT / ST interview courses. Below you will find all the information that you will need prior to the course including:
Please print this content for your own benefit.
Course Details
Start of the Course
Registration for the course starts at 9:00, though candidates who arrive early are welcome too.
The course starts at 9:30 exactly.
Please note that, in view of the amount of material that needs to be covered and in fairness to all other participants, we cannot delay the start of the course to allow for late arrivals.
Refreshments and lunch
Coffee, tea and other refreshments are served throughout the day, and pastries are available before the start of the course for those who have not had breakfast (or are greedy!).
A two-course lunch is served at 1:00pm, for which you will have the choice between a meat, fish or vegetarian dish. Dessert consists of a choice between cake and fruit salad.
If you have allergies, please let us know asap.
End of the course
The day ends around 5:30pm.
Please note that if you are in an enthusiastic and talkative group, the end of the course may be slightly delayed, sometimes up to 5:45 pm.
If you need to leave the course at or before 5:45pm, please let the trainer know in the morning.
Dress Code
The dress code for the course is smart casual.
Pre-Course Work
Part of the course will be dedicated to motivation questions and questions relating to personal skills. So that you draw the most benefit from the course, it would be useful if you could think about how you would answer the following questions:
Tell me about yourself.
Take us through your CV.
What makes you a good communicator?
What makes you a good team player?
What personal attributes do you possess which make you a good leader?
What are your main strengths?
What is your main weakness?
It would also be useful if you could think of situations where you:
Your communication skills made a difference to the care of a patient
You played an effective role as part of a team
You showed initiative
You had to deal with a difficult patient
You had to deal with a difficult colleague
You made a clinical mistake
Prepare your answer as you would give it in the context of a real interview
Venue
Address of the venue
The course will take place at the following venue:
Grange White Hall Hotel
2-5 Montague Street
London WC1B 5BP
It is adjoining the British Museum and is therefore very central and easy to find. At the bottom of this page, you will find a map which should help you find your way round easily.

View on Google Maps
Arriving by public transport
The hotel is easily accessible from all main train stations and is near the following tube stations:
King's Cross, St Pancras, Euston, Russell Square, Goodge Street, Tottenham Court Road and Holborn.
If you are arriving through Euston or King's Cross/St Pancras, you may prefer to walk as the 15-minute walk from either station is often faster than a ride on the tube.

View nearby tube and rail
stations on TfL website
Driving to the venue
If you intend to drive to the venue, please note the following:
Parking is not possible on the streets around the hotel from Monday to Saturday. However there is a public car park located on Bloomsbury Square, which is 5 minutes away from the venue. Cost of parking for a whole day is approximately £30 if you turn up on the day; however you can get a 50% discount (i.e. £15 for the day) you can reserve a space for in advance through the car park's official website: https://uk.secure-a-spot.com/ . On site select the options London - Central London - Bloomsbury Square and choose the early bird option. Paying online will give you a code that you can use to enter and exit the car park.
Parking is free in all the streets around the hotel on Sundays. Note however that the number of places is limited though it is usually possible to find a place if you arrive before 9am.
Congestion charge (£10) is payable Monday to Friday.

View and reserve a
parking space on
Secure-a-Spot

View nearby car parks
and charges