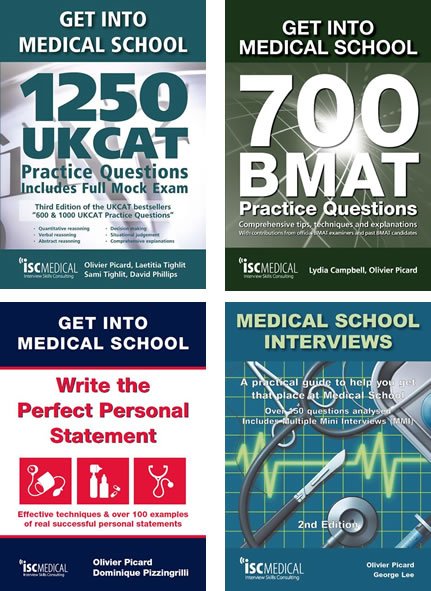 Buy all 4 books and save 25% on RRP
Plus get FREE postage by courier!
Our complete pack of 4 books for medical school entry preparation is designed to guide you through each of the key stages of the application process, from taking the UKCAT and the BMAT exam, to composing a successful UCAS personal statement and finally, getting through the medical school interview and being offered a place. These 4 books combined will provide you with the best opportunity to be fully prepared and to optimise your chance of successfully gaining a place at your first choice medical school.
The RRP for all 4 books combined is £70, but you can buy these as a package from our website for only £52.50, which is a substantial saving.