Future dates will be made available shortly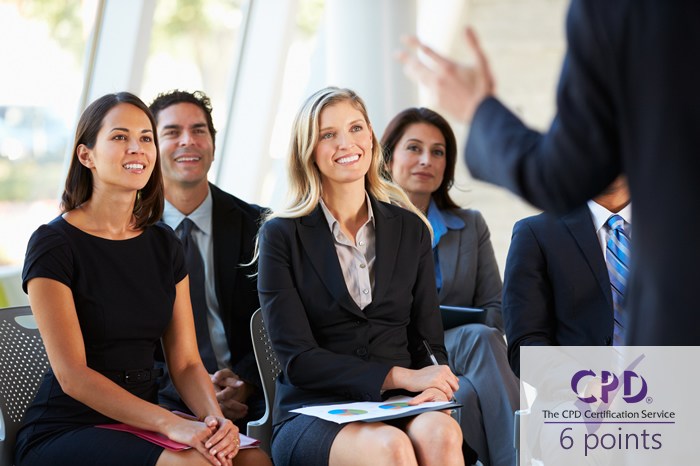 Public Speaking and Advanced Presentation Skills Course for Doctors, Nurses and other Healthcare Professionals (1 day)
Do you find it hard to speak confidently in public?
Do you want to strengthen your presentation skills and learn how to confidently address groups of all sizes?

Our one-day Public Speaking and Advanced Presentation Skills course will help you unlock your potential as a relaxed and confident public speaker.
Maximum 12 participants. 6 CPD points
Practical techniques for effective public speaking
Tips for nerve management and increasing confidence
Plenty of practice and feedback with videoing
£225.00
10% discount if you book 2 places on this course
or if you book another personal development/interview course at the same time.
Availability
Places available
Course is full
Our Public Speaking and Advanced Presentation Skills course for doctors takes place in London. Courses are planned for the following dates:
London
Our courses are run at one of the following venues:

Grange White Hall Hotel, 2-5 Montague Street, London WC1B 5BP

De Vere West One centre, 9-11 Portland Place, London W1B 1PR
Both venues are located in Central London
Times
09:30 prompt start, until 16:30
Overview
By attending this Public Speaking and Advanced Presentation Skills course for doctors, you will develop strong presentations skills, be able to deliver confident addresses to groups of all sizes and unlock your potential as a relaxed and engaging public speaker. During the course you will learn how to:
Project your voice and optimise its potential as a communication tool
Develop and write structured and engaging presentations
Adapt your style to the audience
Use nervous energy to your advantage
Engage your audience
Handle questions confidently
Speak with confidence in large presentations and intimidating meetings
Use props and images to create more interesting speeches.
Deal with difficult audiences
Develop a positive attitude to speaking in public
Throughout the day, each candidate will be helped to become self aware of the potential to deliver great presentations, know their present limitations, and be given the tools to develop. Participants will have many opportunities to practise their presentation skills, throughout the various activities taking place at the course. By the end of the course, all attendees will fully understand how to plan, design, structure, and deliver interesting and engaging presentations using a variety of techniques, tips and methods.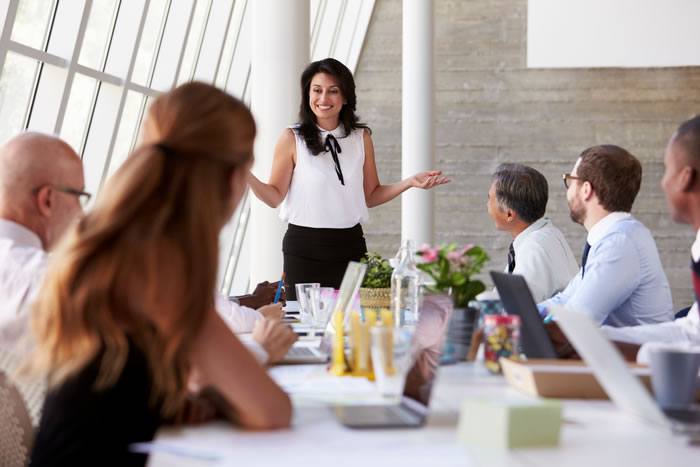 Structure
09:00
Arrival and refreshments
09:30
Introductions and objectives
Participants discuss and set personal goals in context with their current work situations and individual approach in relation to their dealings with other people.
10:00
What makes a great public speaker?
Plenary discussion - Are great speakers born or made?
Small group exercise - What makes a great speaker in terms of content, structure, behaviours
Using the 6-step triangle principle to prepare for a presentation or a public-speaking engagement
10:30
Understanding your purpose and your audience
Discuss what audiences want to hear.
Learn about the 7 key questions to ask about your audience
Grasp the different behaviour styles and how you might perceive them
Learn different techniques to deal with difficult and intimidating behaviour
Learn how to handle difficult questions using the ACE model
11:00
Developing your message
Learn how to develop and write structured and engaging presentations
Practise techniques to engage your audience better
Find out how to make your ideas stick
Learn about and practise Pattern Interrupts, Yes Sets, Stories, Primacy and Regency effect
Use the ABCD and 4Mat methods to structure your communication
Learn how to close a presentation meaningfully and confidently
11:30
Preparing Yourself
Discuss the Mehrebian window and the importance of words, tone and body language.
Gain an understanding of nerves and how to develop confidence through your mind, body and voice.
Discuss the concepts of Belief Cycle and Mindset
Learn and practise tips and skills from television and theatre training
Learn all about voice projection, breathing and articulation
Practise on visualisation and anchoring exercises
14:00
Presentation Skills Practice
Opportunity to practice presentations with feedback
Learn from observing and critiquing
Opportunity to be videoed
17:00
Conclusion
Action planning, feedback and certificates
Do you want to gain confidence in addressing audience of all sizes?
Book a place on our Public Speaking and Advanced Presentation Skills Course for Doctors
Why Come To ISC Medical's Public Speaking and Advanced Presentation Skills Course For Doctors, Nurses and other Healthcare Professionals
Small group of MAXIMUM 12 candidates
In order to maintain the high quality of our courses, we accept only 12 participants on our Public Speaking and Advanced Presentation Skills Course . This enables interesting discussions to take place between candidates from a variety of backgrounds and specialities, and more practice for everyone!
Fully up-to-date and evidence-based
All the techniques used in the course are well tried and tested, and many are taught at acting and performance schools. In fact, some of our trainers are actually trained actors.
A course written and delivered by experts
The course content is delivered by experts in communication, with years of experience of working with medical professionals.
We make complex issues easy to understand
All participants appreciate our ability to make dry, complex and opaque topics sound interesting and lively. We know what you need and how to approach it. Our Public Speaking and Advanced Presentation Skills course for doctors contains a mix of plenary sessions and plenty of practical exercises to ensure that you can approach the relevant concepts from both a theoretical and practical angle, thereby optimising your learning experience.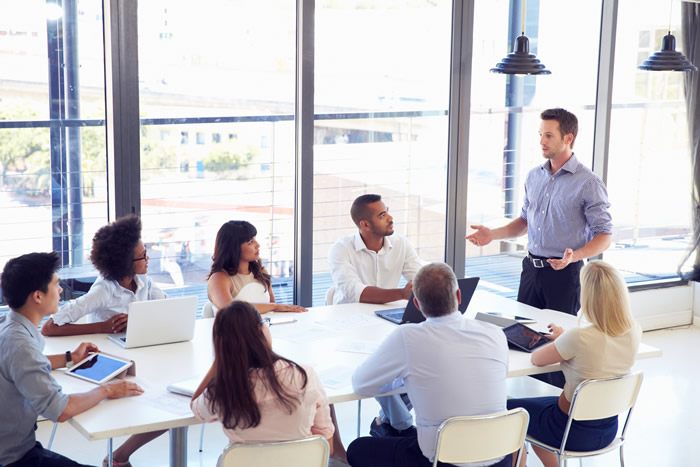 Want to learn how to increase your stage presence when speaking in public?
Book a place on our Public Speaking and Advanced Presentation Skills Course For Doctors
What Our Clients Say
Over the years, ISC Medical has developed a strong reputation for the quality, reliability, consistency and relevance of its courses. We achieve that by listening carefully to the feedback received from each candidate and ensuring that our courses are totally tailored to everyone's needs. Here are examples of feedback received on past courses: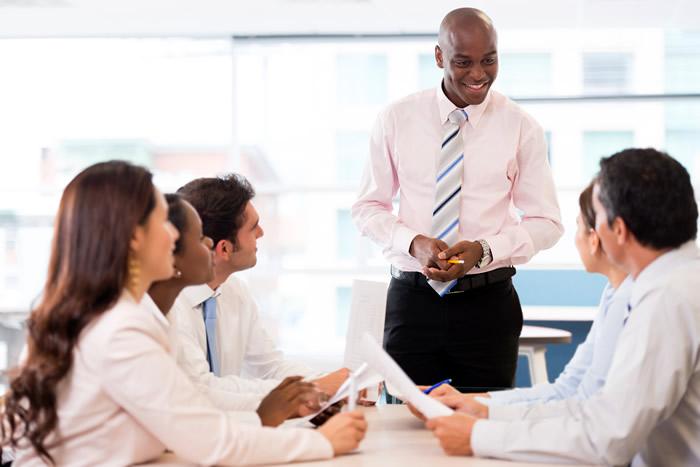 "If you have any fears of speaking in public, this course will cure you! It has taught me valuable techniques which I now use all year round to present confidently in meetings and conferences."
"This course was run in my trust back in May, and I truly found it invaluable. I have gone from being the guy at the back of the room, or the one quietly going to his slides when presenting, to a much more animated and interesting presented who grabs attention."
"Simple but effective techniques that make all the difference. Really fascinating to see how we doctors can learn a lot from actors to project ourselves and gain confidence without having to constantly worry about being judged. Thank you for such a confident builder."
"As an anaesthetist, people always tell me that I look quiet. This course literally changed my life! I can't say I have become the life and soul of my department but I have gained respect with my new approach to public speaking. I look and sound much more confident. Thank you."
"Even consultants can learn a lot from this course. I am the living proof of it! Thanks for helping me reinvigorate my presentations. Your input was miraculous!"
Do you want learn how to increase your confidence when speaking in public?
Book a place on our Public Speaking and Advanced Presentation Skills For Doctors