April 2021

| Mon | Tue | Wed | Thu | Fri | Sat | Sun |
| --- | --- | --- | --- | --- | --- | --- |
| | | | 1 | 2 | 3 | 4 |
| 5 | 6 | 7 | 8 | 9 | 10 | 11 |
| 12 | 13 | 14 | 15 | 16 | 17 | 18 |
| 19 | 20 | 21 | 22 | 23 | 24 | 25 |
| 26 | 27 | 28 | 29 | 30 | | |
July 2021

| Mon | Tue | Wed | Thu | Fri | Sat | Sun |
| --- | --- | --- | --- | --- | --- | --- |
| | | | 1 | 2 | 3 | 4 |
| 5 | 6 | 7 | 8 | 9 | 10 | 11 |
| 12 | 13 | 14 | 15 | 16 | 17 | 18 |
| 19 | 20 | 21 | 22 | 23 | 24 | 25 |
| 26 | 27 | 28 | 29 | 30 | 31 | |
October 2021

| Mon | Tue | Wed | Thu | Fri | Sat | Sun |
| --- | --- | --- | --- | --- | --- | --- |
| | | | | 1 | 2 | 3 |
| 4 | 5 | 6 | 7 | 8 | 9 | 10 |
| 11 | 12 | 13 | 14 | 15 | 16 | 17 |
| 18 | 19 | 20 | 21 | 22 | 23 | 24 |
| 25 | 26 | 27 | 28 | 29 | 30 | 31 |
| | | | | | | |
Future dates will be made available shortly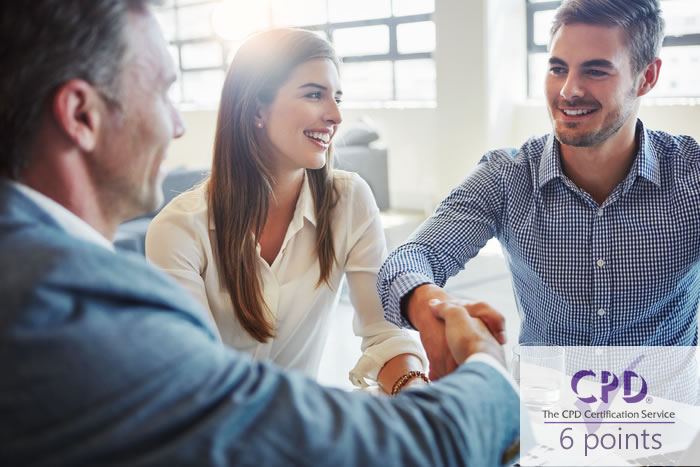 Assertiveness & Influencing Skills Course for Doctors (1 day)
Do you find it hard to be assertive? Do you lack confidence in dealing with others? Do you want to learn how to influence people? Our one-day assertiveness and influencing skills course is specifically designed for doctors and is aimed at making you more confident in handling difficult situations and colleagues.
Maximum 18 participants
Mix of theory, workshops and role play
6 CPD points
£225.00
10% discount if you book 2 places on this course
or if you book another personal development/interview course at the same time.
Availability
Places available
Course is full
Our assertiveness and influencing skills course for doctors takes place in London. Courses are planned for the following dates:
London
Our courses are run at one of the following venues:

Grange Holborn Hotel, 50-60 Southampton Row, London WC1B 5AR

DeVere West One centre, 9-10 Portland Place, London W1B 1PR
Both venues are located in Central London. The actual venue and directions for the date you have chosen will be sent with the instructions as soon as you have made your booking.
Times
09:30 prompt start, until 16:30
Overview
ISC Medical's assertiveness and influencing skills course is designed for any doctor, healthcare professional or manager who would like to become more confident and successful at changing the behaviour of other people such as patients, doctors, nurses, managers and third parties/stakeholders. The course covers all aspects of assertiveness and influencing, including:
Personal power
Influencing styles: authoritative, aggressive, assertive and non-assertive
The meaning and practical manifestations of assertiveness
Transactional analysis
The four pillars of success
Use of language
Building rapport
Social styles
During this extremely informative and interactive one-day assertiveness and influencing skills course, you will discover and practise world-leading assertiveness and influencing techniques.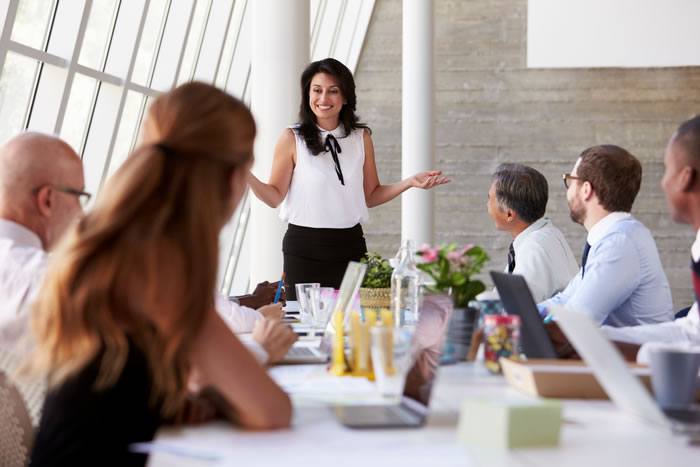 Structure
09:00
Arrival and refreshments
09:30
Introductions and objectives
Participants discuss and set personal goals in context with their current work situations and individual approach in relation to their dealings with other people.
10:00
How do we assert authority?
Explore the different approaches to influencing the behaviour of other people.
10:30
Influencing styles: authoritative, aggressive, assertive and non-assertive
Work in groups to identify the behaviours, attitudes and feelings associated with each style.
11:00
Your attitude to assertiveness
Complete a self-assessment questionnaire to explore your attitudes to assertiveness around patients, colleagues, managers and other parties.
11:30
Transactional analysis
Discover how Eric Berne's theory helps us understand the behaviour of people, including ourselves.
12:30
The four pillars of success
Explore several models from Neuro Linguistic Programming (NLP), with a particular focus on how to use language to influence others.
14:00
Social styles
A mix of self-assessment, plenary and group work is used to explore the different communication preferences.
15:00
Working with social styles
Deeper exploration of the different styles (driving, expressing, amiable and analytical) focusing on practical tips around how to read body language, understanding how to approach people with different personalities and flexing your style to build rapport.
16:00
Pulling it all together
Opportunity to pull together everything learnt during the day and produce an action plan to take forward with reference to personal objectives for the programme.
Do you want learn how to influence other people in the workplace?
Book a place on our assertiveness and influencing skills course for doctors
Why Come To ISC Medical's Assertiveness & Influencing Skills Course For Doctors
Small group of MAXIMUM 18 candidates
In order to maintain the high quality of our courses, we accept only 18 participants on our assertiveness and influencing skills course. This enables interesting discussions to take place between candidates from a variety of backgrounds and specialities, and allows each candidate to enquire and contribute on topics that interest them personally.
Fully up-to-date and evidence-based
The course uses world-recognised theories and techniques, ensuring that you benefit from the full breadth of research in the assertiveness and influencing arena.
A course written and delivered by experts
The course content, material and delivery is assured by experienced trainers with knowledge of both the corporate and the medical word, thus providing the widest possible range of training opportunities and mixing a corporate business approach with strong clinical relevance.
We make complex issues easy to understand
All participants appreciate our ability to make dry, complex and opaque topics sound interesting and lively. We know what you need and how to approach it. Our assertiveness and influencing skills course for doctors contains a mix of plenary sessions and practical exercises to ensure that you can approach the relevant concepts from both a theoretical and practical angle, thereby optimising your learning experience.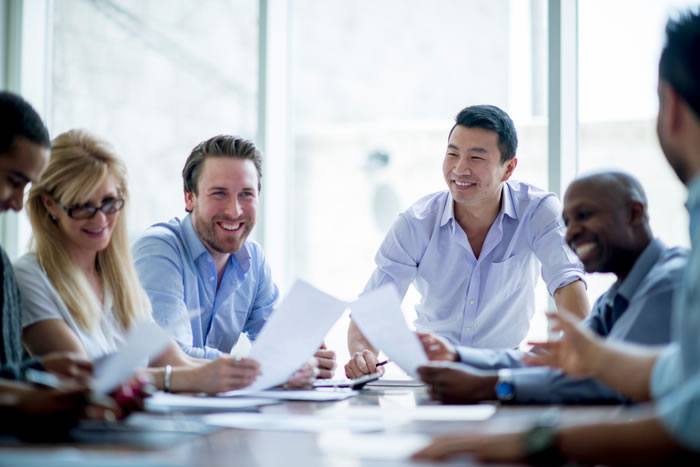 Do you want learn how to influence other people in the workplace?
Book a place on our assertiveness and influencing skills course for doctors
What Our Clients Say
Over the years, we ISC Medical has developed a strong reputation for the quality, reliability, consistency and relevance of its courses. We achieve that by listening carefully to the feedback received from each candidate and ensuring that our courses are totally tailored to everyone's needs. Here are examples of feedback received on past courses: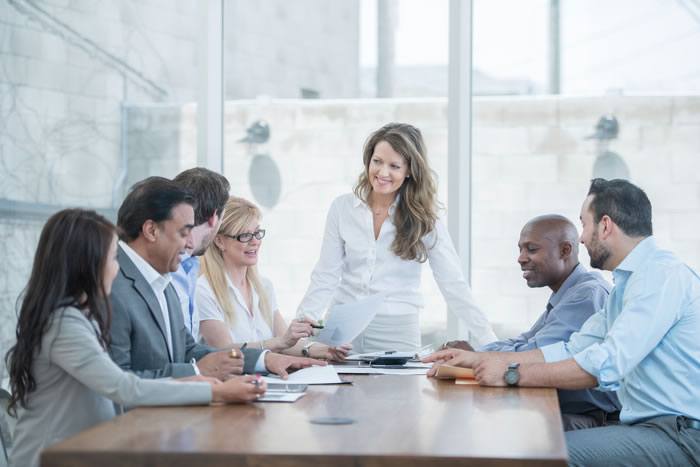 "The course has really taught me how to say 'no' to people in a constructive manner without feeling guilty about it. I have also learnt a lot about ways in which I can get people to do what I want them to do without leaving a bad feeling. Thank you for this very useful course."
"I was sent to this course by my trust, not because I lacked assertiveness, but on the contrary because they thought I was over-assertive (code for control freak or bully I think...). The course was extremely useful in helping me distinguish between assertiveness, aggressivity, and authority, and I have learnt a lot of things that I can take on board to be a better people manager. A real life-saver."
"As a manager I often get into conflict with doctors, particularly when it comes to budgetary or efficiency issues. Those conflicts often led to difficult conversations that I found hard to handle. The course gave me real confidence in approaching my negotiations with those clinicians, particularly in terms of understanding how I can deal with personalities who are vastly different to mine. A very good course which I would recommend to clinicians and managers alike."
"As a radiologist, saying 'no' has never been a problem. The main issue is that I was never able to do so without ruffling a few feathers. The course has provided with really good insight of how I can remain assertive without risking negative consequences and also about how to deal with difficult colleagues who can't take no for an answer. I have also learnt a lot about how to negotiate with people from different backgrounds. Over the past year I have been tearing my hair out to get an IT company to deliver a piece of software on time. I now know how I can handle technical people with more assurance at a level they understand."
"As a medical student, I was originally concerned that ending up on a course with established clinicians and managers would be a little overwhelming, but I really enjoyed it. The course was very good and very well run and I have now gained more confidence in speaking during ward rounds, pestering registrars to find patients that are of interest, and generally speaking up when appropriate."
Do you want learn how to influence other people in the workplace?
Book a place on our assertiveness and influencing skills course for doctors