February 2022

| Mon | Tue | Wed | Thu | Fri | Sat | Sun |
| --- | --- | --- | --- | --- | --- | --- |
| | 1 | 2 | 3 | 4 | 5 | 6 |
| 7 | 8 | 9 | 10 | 11 | 12 | 13 |
| 14 | 15 | 16 | 17 | 18 | 19 | 20 |
| 21 | 22 | 23 | 24 | 25 | 26 | 27 |
| 28 | | | | | | |
Future dates will be made available shortly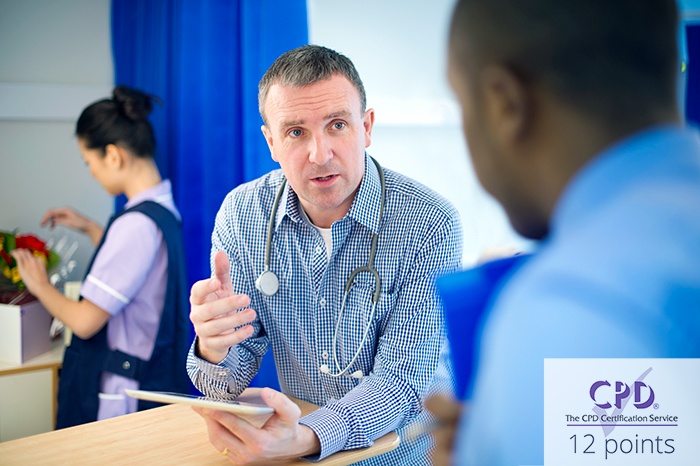 'Working in the NHS' - A course for overseas doctors (2 days)
Are you new to the UK or thinking of coming over?
Or perhaps you already work in the UK and want to know more about the UK National Health Service?
Do you want advice and training on the values and behaviours that you are expected to demonstrate?
Our two-day intensive course is designed specifically for overseas doctors working in the UK or abroad, who want to learn more about the structures and processes of the NHS and how to communicate effectively within it. This 'Working in the NHS' course for overseas doctors provides all the essential tools and information you need to navigate the NHS successfully.
Run virtually on Zoom several times a year

Run by established NHS consultants
Maximum 15 participants
12 CPD points
£399.00
10% discount if you book 2 places on this course
or if you book another personal development/interview course at the same time.
Availability
Places available
Course is full
The 'Working in the NHS' course takes place on the Zoom platform. It is currently scheduled to run on the following dates:
VIRTUAL COURSE VENUE
Virtual courses are run on the Zoom platform. Instructions with the code to join the meeting will be sent a couple of days prior to the course date.
Times
The start and end time for both days are:
09:30 - Prompt start
17:00 - End.
Please note that course may end slightly later if the group is particularly interactive.
Overview
The 'Working in the NHS' course provides overseas doctors currently working in the UK or abroad, and local doctors who want to consolidate their learning, with a strong insight into the workings of the NHS, ranging from processes to communication, and give a practical perspective on how to navigate this complex system successfully.
The course covers important aspects, such as:
History, values and structures of the NHS, including an overview of current issues.
The regulatory process and good medical practice, covering everything from the role of the GMC to clinical governance, risk management, handling complaints, duty of candour, consent, confidentiality and safeguarding.

How to apply to NHS posts and details of training schemes / opportunities.
Essential tools for effective patient management, from the role of multi-disciplinary teams, to making referrals, effective prescribing, safe discharging, and managing on calls.
Essential tools for effective patient communication from using appropriate language to non-verbal communication, assertiveness and managing expectations.
The content of this course is tailored to the individual needs of the delegates. So, whilst the course will include all of the topics detailed in this list and in the course structure below, additional material may be added, if relevant, to address individual needs.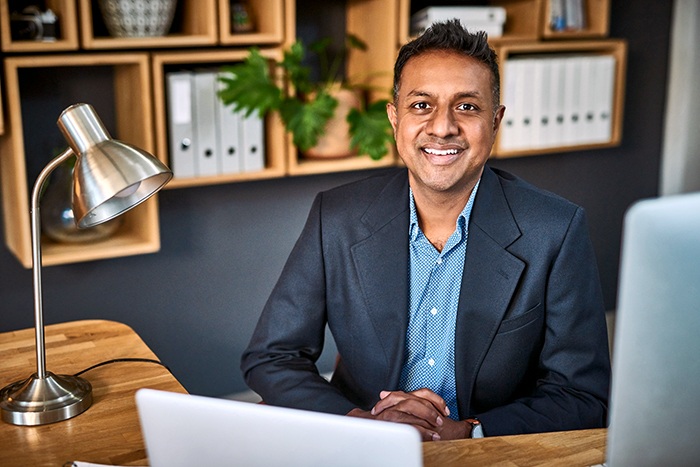 Structure
1
Structures, hierarchies and mechanics of the NHS
History and values of the NHS
Overview of the NHS, its structures and the different bodies involved with the NHS
Commissioning of services
NHS trusts and the relevant hierarchies
The role of general practitioners (GPs)
Key current issues and developments

2
The regulatory process / Good medical practice
The role of the General Medical Council (GMC)
The Duties of a Doctor
Maintaining professionalism
When to ask for help and when not to
Clinical Governance and its practical application in improving patient care

Risk Management, including critical incidents and Datix reporting
The NHS complaints process and how to respond to complaints
Duty of candour, note keeping, consent, confidentiality and safeguarding
The role of medical defence organisations, the difference between 'Crown' and 'Personal' responsibility, and the importance of indemnity cover
Effective death certification and the role of the coroner
3
Working and training in the NHS
How to apply for an NHS post
Understanding and succeeding the interview process
Levelling the playing field with local graduates and trainees
The training schemes available
The role of Clinical and Educational Supervisors
Maximising your Continuous Professional Development (CPD)
Building an effective e-portfolio
4
Patient management
The role and importance of multi-disciplinary team meetings (MDTs)
Presenting clinical cases effectively in ward rounds and handovers
Making effective referrals to other specialties and getting your voice heard
Effective and safe prescribing skills
The discharge process and your role within it
Managing on calls
Maintaining personal resilience and enthusiasm
5
Patient communication
Presenting information in a language accessible to patients
Making best use of interpreters
The importance of active listening, rapport building and empathy
The power of non-verbal communication
Using effective questioning, managing expectations and learning to disappoint safely
Assertiveness and learning how to say no
Want to learn more about the NHS, its values, and how to work well within it?
Book a place on our 'Working in the NHS' course
Why come to ISC Medical's 'Working in the NHS' course for overseas doctors
Small group of MAXIMUM 15 candidates
In order to maintain the high quality of our courses, we accept only 15 participants on our 'Working in the NHS' course for overseas doctors. This enables interesting discussions to take place between candidates from a variety of backgrounds and experiences.
A course written and delivered by experts
The course content is delivered by NHS consultants with many years of experience of the NHS and its complexities.
We make complex issues easy to understand
All participants appreciate our ability to make dry, complex and opaque topics sound interesting and lively. We know what you need and how to approach it. Our 'Working in the NHS' course helps you understand the different values, components and practices required to make sure that you can succeed in your NHS post.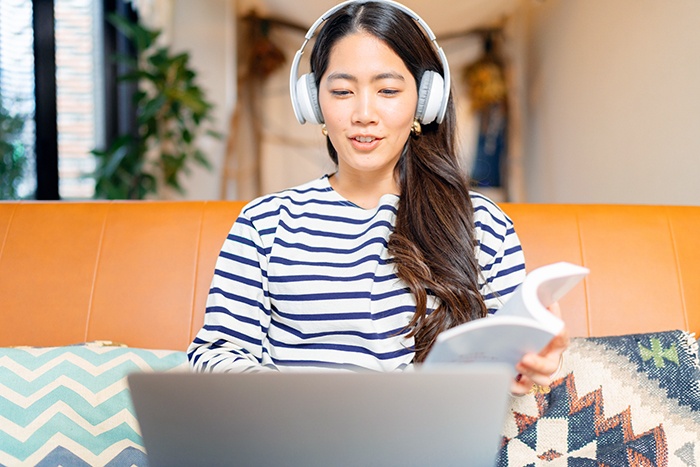 Do you want to know how to navigate the complexities of the NHS?
Book a place on our 'Working in the NHS' course for overseas doctors
What Our Clients Say
Over the years, ISC Medical has developed a strong reputation for the quality, reliability, consistency and relevance of its courses. We achieve that by listening carefully to the feedback received from each candidate and ensuring that our courses are totally tailored to everyone's needs. Here are examples of feedback received on past courses: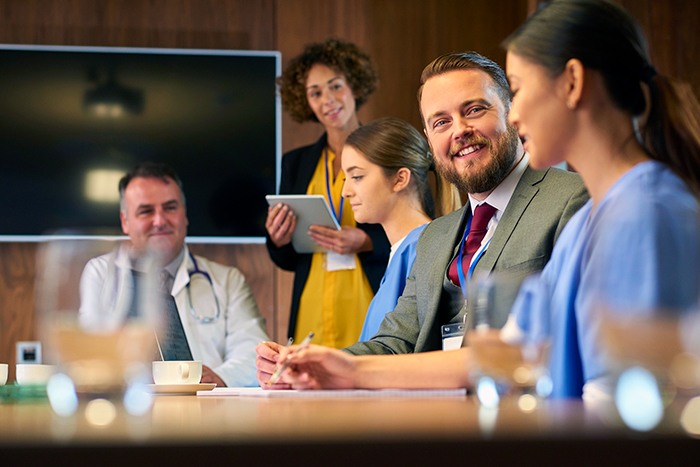 "A good eye-opener on a huge range of topics that baffled me before. Excellent teaching and handout."
"Very insighful. Thank you to ISC for such an excellent course"
"Excellent choice of topics. Really made a difference to my perception of the NHS and to make best use of resources at work"
"Well done, Mo, for pulling this off. I never thought I could learn so much in just two days. Having a small group of people also made a HUGE difference."
"Very good course that addressed all my needs and concerns. I learnt a lot of practical tools that I will put into action as soon as I get back to work. "
Do you want to make sense of the NHS?
Book a place on 'Working in the NHS' course for overseas doctors