Future dates will be made available shortly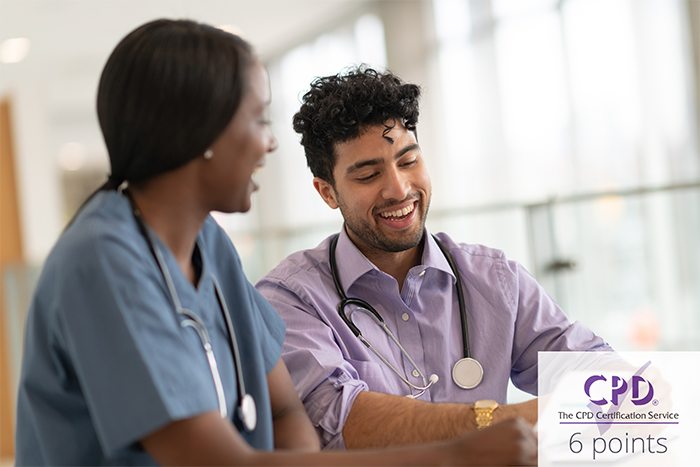 Developing Individual and Team Resilience Course for NHS Doctors, Nurses and Other Healthcare Professionals (1 day)
Our one-day Resilience course is designed to help you understand the importance of resilience and acquire practical tools to improve your own and that of your team.

Resilience and good mental health are vital to your performance. They help you bounce back after setbacks and crises with greater strength and positivity. Our Resilience course will give you an understanding of how to handle life and work challenges with greater optimism.
Run virtually on Zoom several times a year
Run by established NHS consultants
Maximum 15 participants
6 CPD points
£225.00
10% discount if you book 2 places on this course
or if you book another personal development/interview course at the same time.
Availability
Places available
Course is full
The Developing Resilience course takes place on the Zoom platform. It is currently scheduled to run on the following dates:
VIRTUAL COURSE VENUE
Virtual courses are run on the Zoom platform. Instructions with the code to join the meeting will be sent a couple of days prior to the course date.
Times
The start and end times are:
09:30 - Prompt start
17:00 - End.
Please note that course may end slightly later if the group is particularly interactive.
Overview
In this course, you will:
Explore what resilience is, determine how resilient you are and how you can increase your resilience level.
Understand the impact of poor individual and team resilience on the NHS
Assess the impact of COVID-19 on individual and team resilience and the impact of riding the 'Coronacoaster'
Understand what emotions are and identity which emotions drain or facilitate resilience.
Identify the usefulness and benefits of resilience.
Learn how to develop resilience within your team.
The content of this course is tailored to the individual needs of the delegates. So, whilst the course will include all of the topics detailed in this list and in the course structure below, additional material may be added, if relevant, to address individual needs.
Structure
1
The concept of resilience
Defining resilience
The impact of resilience on life and work
The differences and similarities between resilience, wellbeing and positive psychology
2
Measure and impact of resilience
Measuring your level of resilience using a validated questionnaire
The impact of poor individual and team resilience on the NHS
The impact of COVID-19 on individual and team resilience (so-called Coronacoaster)
3
Emotions
The involvement of emotions in developing or draining resilience
The impact of positive emotional states (a look at relevant research)
Hacking your 'happiness chemicals' for you betterment
The health benefits of optimism
The science and importance of 'psychoneuroimmunology' (i.e. the study of the interaction between psychological processes and the nervous and immune systems
The problem with being a perfectionist
4
Boosting resilience
Strengthening your own resilience
Boosting other people's resilience
Seven strategies to build a more resilient team
Do you want to develop a healthier mindset to help you bounce back from difficulties?
Book a place on our Developing Resilience course
Why come to ISC Medical's Developing Resilience course for doctors, nurses and other healthcare professionals
Small group of MAXIMUM 15 candidates
In order to maintain the high quality of our courses, we accept only 15 participants on our Developing Resilience course. This enables interesting discussions to take place between candidates from a variety of backgrounds and experiences.
A course written and delivered by experts
The course content is delivered by NHS consultants with many years of experience of the NHS and its complexities.
We make complex issues easy to understand
All participants appreciate our ability to make dry, complex and opaque topics sound interesting and lively. We know what you need and how to approach it. Our 'Working in the NHS' course helps you understand the different values, components and practices required to make sure that you can succeed in your NHS post.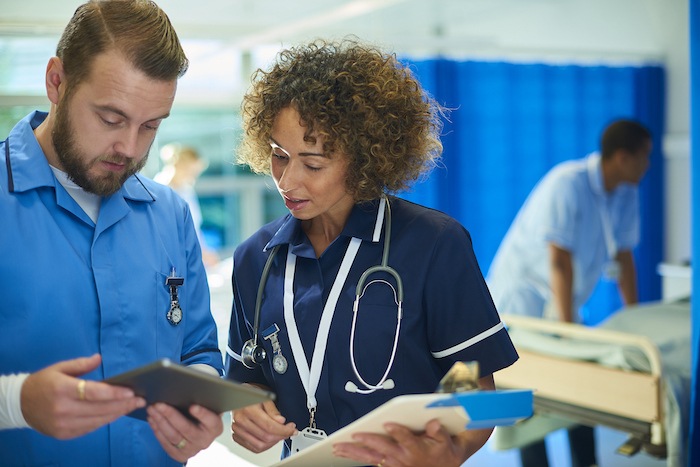 Are you looking for practical tools to make you and your team more resilient?
Book a place on our Developing Resilience course for overseas doctors
What Our Clients Say
Over the years, ISC Medical has developed a strong reputation for the quality, reliability, consistency and relevance of its courses. We achieve that by listening carefully to the feedback received from each candidate and ensuring that our courses are totally tailored to everyone's needs. Here are examples of feedback received on past courses: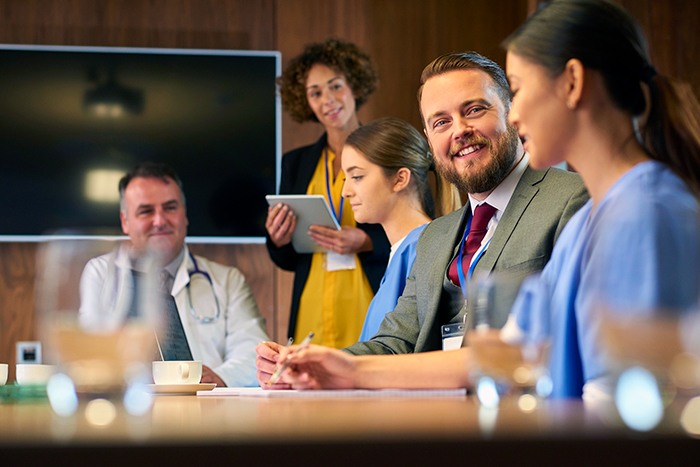 "A great course to understand the mechanism of positivity."
"Hugely beneficial in day to day life in the harsh environment that is the NHS. "
"Excellent variety of topics and expertly delivered."
"COVID was hard. Thank you for showing me some useful coping mechanisms."
"A good level of insight into our minds. I feel so much better!"
Do you want to understand the mechanisms of resilience and positivity?
Book a place on 'Developing Resilience' course