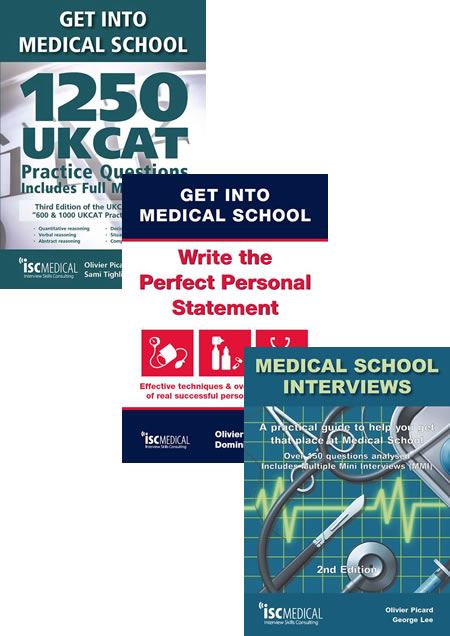 Buy all 3 books and save 25% on RRP
Plus get FREE postage by courier!
Our complete pack of 3 books for medical school entry preparation is designed to guide you through each of the key stages of the application process, from taking the UKCAT exam, to composing a successful UCAS personal statement and finally, getting through the medical school interview and being offered a place. These 3 books combined will provide you with the best opportunity to be fully prepared and to optimise your chance of successfully gaining a place at your first choice medical school.
The RRP for all 3 books combined is £55, but you can buy these as a package from our website for only £41.99, which is a substantial saving.
Contents of the pack: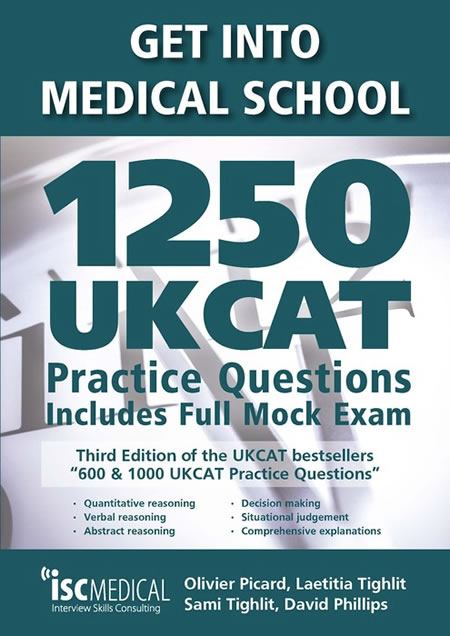 Get into medical school. 1250 UKCAT practice questions
Includes full mock exam, comprehensive tips, techniques and explanations.
Authors: Olivier Picard, Laetitia Tighlit, Sami Tighlit, David Phillips
ISBN: 978-1905812-18-9
A comprehensive revision guide for the UKCAT exam, with over 1250 practice UKCAT questions and a full mock exam. This book will give you all the tools you need to optimise your score on the day. In over 750 pages, it sets out how to approach an answer questions confidently, correctly and within the time limits for the 4 sections of the UKCAT: quantitative reasoning; abstract reasoning; verbal reasoning, and situational judgement.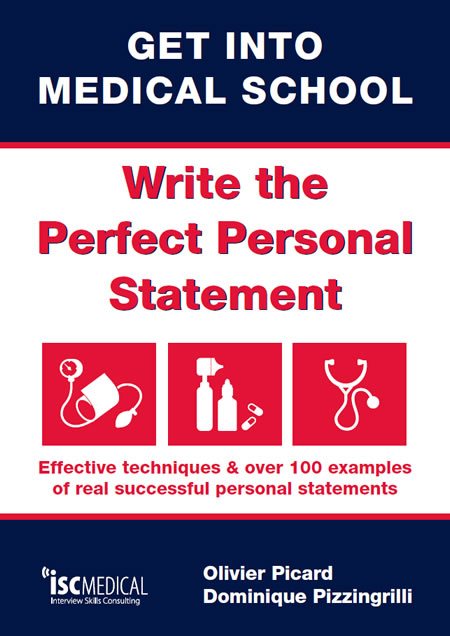 Get into medical school. Write the Perfect Personal Statement
Effective techniques & over 100 examples of real successful personal statements.
Authors: Olivier Picard, Dominique Pizzingrilli
ISBN: 978-1-905812-10-3
The most comprehensive book available in the market to help prospective medical school applicants write a powerful and memorable personal statement for their UCAS application and maximise their chances of getting an interview for medical school. This book includes over 100 real life successful personal statements from medical school applicants with critiques highlighting particular strengths and weaknesses and details of all the medical schools that offered interviews to each candidate, based on their personal statement. In 290 pages, this book explains what medical school admissions tutors are really looking for and how to set about impressing them; the process of planning and preparing to write a personal statement; how to develop a structure and content to maximise impact, and; effective writing techniques to impress medical school admissions tutors.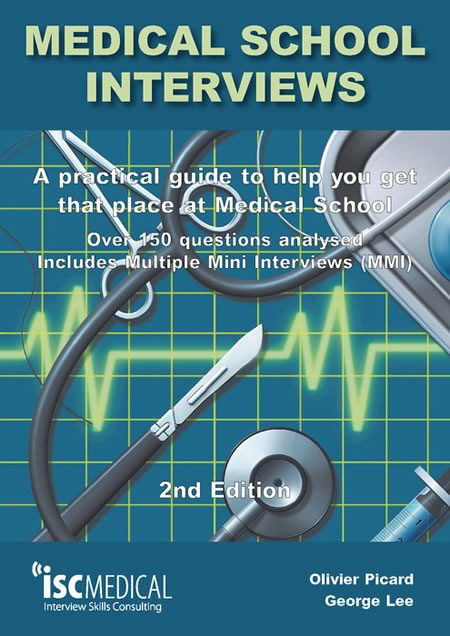 Medical School Interviews.
A practical guide to help you get that place at Medical School. Over 150 questions analysed.
Authors: Olivier Picard, George Lee
ISBN: 978-1-905812-05-9
The only book in the market which gives an in-depth analysis of over 150 medical school interview questions which are commonly encountered at interviews for medical school. This book provides valuable communication techniques to help candidates express themselves confidently in their interviews. In over 300 pages, the book provides techniques to address questions on a wide variety of areas such as background and work experience, personal attributes, motivation to study medicine, understanding of the NHS, how to handle difficult colleagues and an understanding of medical ethics and current hot topics relating to healthcare provision.