Future dates will be made available shortly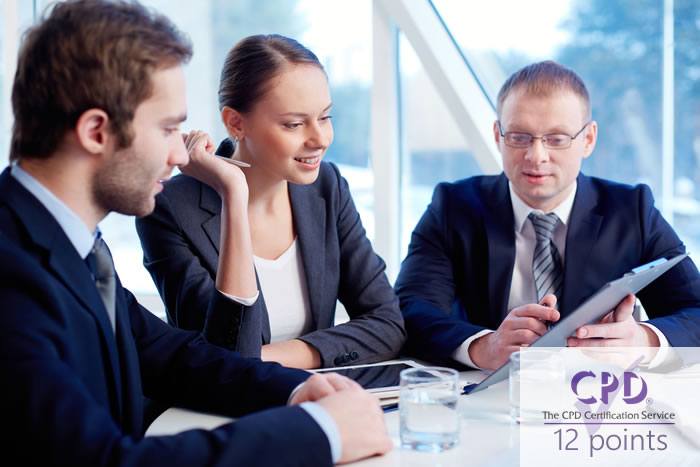 Change Management and Negotiation Course for Doctors & Healthcare Professionals (2 days)
Our 2-day Change Management and Negotiation course is specifically designed for doctors and healthcare professionals and will make you more confident in implementing change and handling situations where you need to bring people together.
Learn how to create a vision, impart it and implement it.
Learn how to negotiate and achieve win-win situations.
Practise techniques to deal with difficult people, control group dynamics, get buy-in, achieve consensus and commitment.
Max. 18 participants.
Only £399. 12 CPD points.

10% discount if you book 2 places on this course
or if you book another personal development/interview course at the same time..
Availability
Places available
Course is full
Our Change Management and Negotiation course for doctors takes place in London on the following dates:
London
Our courses are run at one of the following venue:

Grange Holborn Hotel, 50-60 Southampton Row, London WC1B 4AR
Times
9:30am prompt start, until 4:45pm on both days of the course
Overview
The purpose of this course is to give you the knowledge and tools to:
Understand what change is, what drives it and how to create a vision for people to buy into.
Understand what makes people resist change and how to prevent and fight resistance.
How to involve and motivate people to make change a success.
Plan a successful transition process and motivation.
How to handle difficult personalities.
How to negotiate successfully, facilitate meetings, get buy-in and handle disruptive behaviour.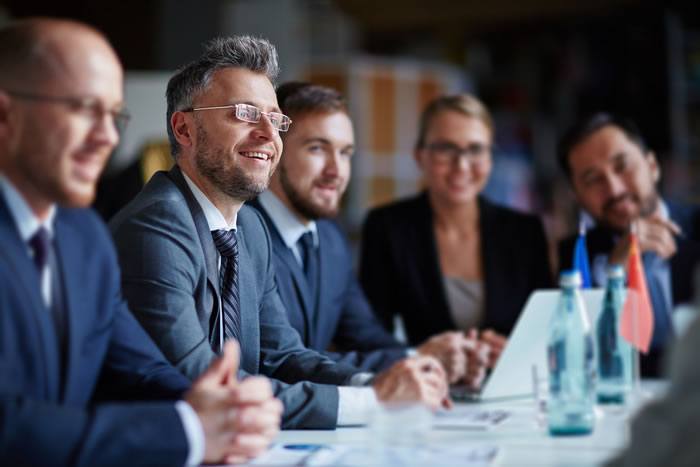 Structure
Day One
9:00
Arrival and refreshments
9:30
Introductions and Objectives
Participants have an opportunity to discuss their objectives with each other and the trainer
10:00
The Nature of Change
A series of plenary and group exercises exploring why so many of us struggle with the idea of change.
11:30
The Seven Unchangeable Rules of Change
Through a mix of plenary and group exercises, discover and discuss the 7 rules of change and how to achieve success at every stage.
14:00
Leading People Through Change - The People Factor
Gain an understanding of how you can put people at the centre of the process when leading change. Group and plenary exercises
14:30
The Process of Transition
Discuss the transition process, moving from one environment or culture to another, looking at where motivation come from and how it is linked to our values. Includes an exercise on how to elicit values.
15:15
How to create a compelling vision
Plenary discussion on the role of the vision in motivating people to make a change. Exercise on creating a vision for the team you lead or are part of.
16:00
Handling difficult personalities during the change process.
Top tips for handling difficult behaviour and personalities during the change process.
16:30
Pulling it all together
An opportunity to summarise the lessons learned from the day and produce an action plan to take forward, with reference to personal objectives.
Day Two
9:00
Arrival and refreshments
9:30
Introductions and objectives
Participants discuss their objectives with each other and the trainer
10:00
Negotiation in practice (1)
Group exercise, with four teams having to negotiate a successful outcome. Identify strategies that work and those that don't. Discover your natural negotiation style.
11:00
Negotiation skills
Introduction to the Principles of Negotiation. Complete a Negotiation Styles questionnaire.
11:30
Negotiation styles
Discover the four negotiation styles: Relationship, Competitive, Collaborative and Compromise.
Group exercise discussing how and when each style is most appropriate
12:00
Negotiation cycle
A look at the various stages of negotiation and their application to the healthcare environment.
12:15
Negotiation in practice (2)
Candidates work through the negotiation process in group in a practical exercise based upon a real life NHS situation. Groups present back their strategies for success.
14:00
Facilitating groups - Understanding group dynamics
Group exercise to explore the differences between good and bad meetings
14:30
The facilitation process
Discuss the various steps involved in facilitation: getting buy-in to the agenda; getting two-way communication; getting agreement; getting commitment. Each stage will involve individual or group exercises to reinforce learning.
15:30
Handling disruptive behaviour
Top tips on how to control meetings and keep them on track.
15:45
Putting it into practice
Volunteers separately lead and facilitate discussions on some ethical or NHS-related contentious issues, with the rest of the team being briefed to play various disruptive roles to illustrate further key points.
16:30
Pulling it all together
An opportunity to summarise the points learnt during the day and produce action plans to take forward, with reference to personal objectives for the programme.
"Good strategies for coping with change within the NHS.
I recommend this course to all registrars." Naz, Registrar in Ophthalmology
Why Come To ISC Medical's Change Management and Negotiation Course?
Small group of MAXIMUM 18 candidates
In order to maintain the high quality of our courses, we accept only 18 participants on our change management and negotiation course. This enables interesting discussions to take place between candidates from a variety of backgrounds and specialities, and allows each candidate to enquire and contribute on topics that interest them personally.
Fully up-to-date and evidence-based
The course uses world-recognised theories and techniques, ensuring that you benefit from the full breadth of research in the change management, negotiation and facilitation arenas.
A course written and delivered by experts
The course content, material and delivery is assured by experienced trainers with knowledge of both the corporate and the medical word, thus providing the widest possible range of training opportunities and mixing a corporate business approach with strong clinical relevance.
We make complex issues easy to understand
All participants appreciate our ability to make dry, complex and opaque topics sound interesting and lively. We know what you need and how to approach it. Our change management and negotiation course for doctors contains a mix of plenary sessions and practical exercises to ensure that you can approach the relevant concepts from both a theoretical and practical angle, thereby optimising your learning experience.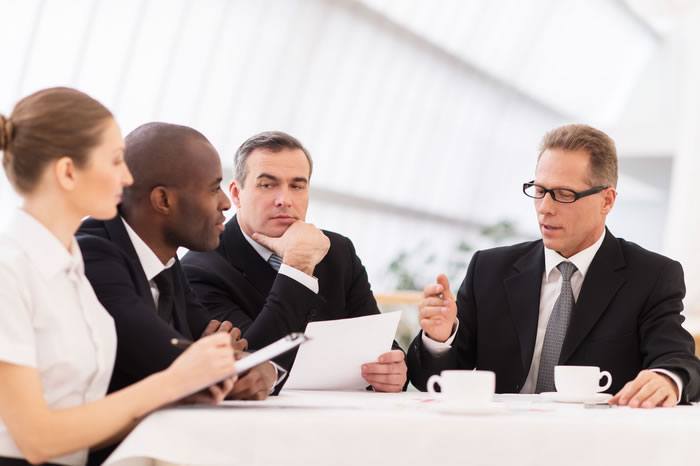 Do you want learn how to influence other people in the workplace?
What Our Clients Say
Over the years, ISC Medical has developed a strong reputation for the quality, reliability , consistency and relevance of its courses.

We achieved that by listening carefully to the feedback received from each candidate and by ensuring that our courses are totally tailored to everyone's needs.

Here are examples of feedback received for our Change Management and Negotiation course in the past: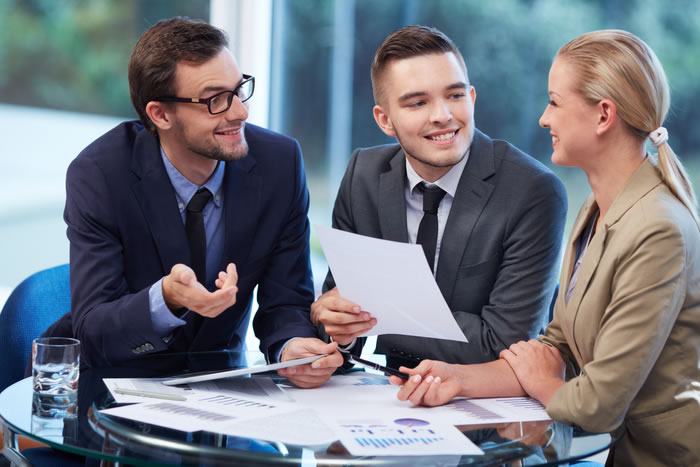 "An invaluable course, with a good overview of how to approach change and understand people's mentalities. A real eye-opener at times and a very well run course. Thank you"
"I had often wondered if it was possible to effect any change within the NHS and this course has shown me how I can make a start with it. A very thoughtful and insightful day, with lots to learn and discover."
"A very well run course. Negotiation has always been one of my weaker points, both when I was doing rota management or more recently when I had to negotiate funding for a business case. I thought the courses gave me some valuable tools I could use to get better consensus and ensure everyone felt at ease with the outcome. Thank you for such a great day"
"Negotiating anything within the NHS is quite a challenge, as is running discussions and meetings without wasting time. I felt the course addressed both issues very well. I loved the interactive nature of the exercises and the variety provided by the trainer during the day. I have learnt many things which I will be able to use straight away at work."
"A really excellent negotiation course, run by an excellent communicator"
"The course was well presented and the format is excellent. This is the third ISC course I have attended with Mark as the trainer. He is excellent and knows how to bring out the best in each member of the group."
"The course was extremely interactive and focussed on skills acquisition and self-awareness rather than just theory. Participants were encouraged to discuss their real life negotiation experiences and this made the debate very interesting. Excellent facilitator and very good at stimulating debate, participation and initiative."